10 September, 2001
September 10, 2001
A Tour of the Healy-Part 2
The USCGC Healy is "420 feet of icebreaking steel", so it's a rather large ship. The picture tour that I took you on a few weeks back obviously didn't reveal all of its wonders. The requests have poured in for more images, so here you go!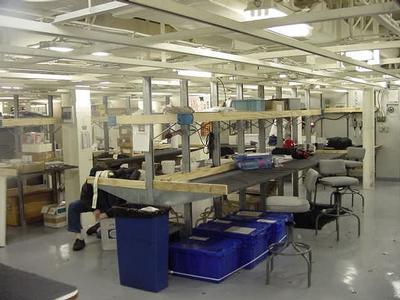 <> My second home on the ship-- the main science lab. It looks clean and shiny because this picture was taken before we began our rock collecting.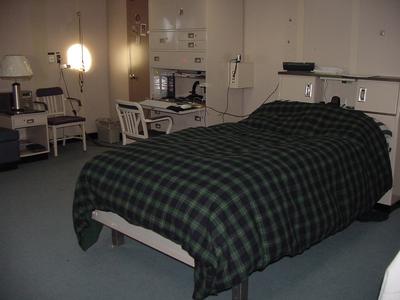 <> The captain's quarters with all of the comforts of home.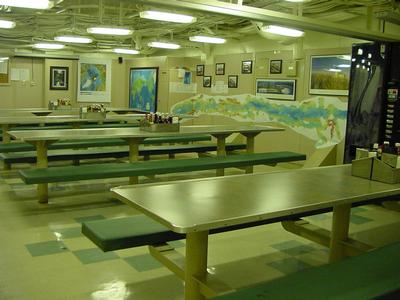 <> Another view of the mess deck.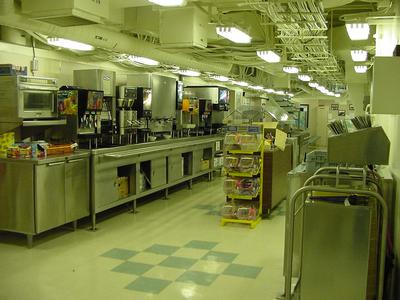 <> The mess deck is where we eat. Food is available 24 hours a day!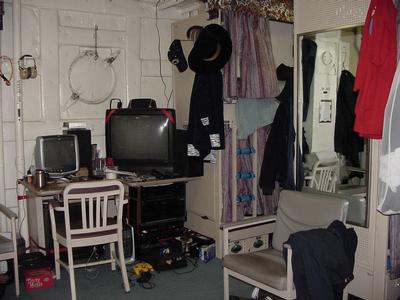 <> The crew's quarters are each a little different. This room is shared by 6 roomates who enjoy numerous electronic gadgets.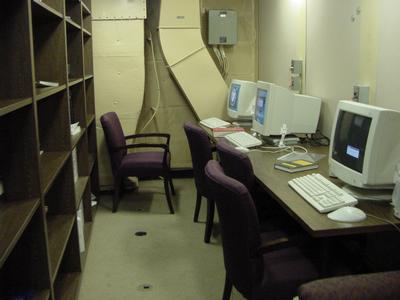 <> The library has many books to borrow and 3 computers to use.
---
Contact the TEA in the field at .
If you cannot connect through your browser, copy the TEA's e-mail address in the "To:" line of your favorite e-mail package.