18 December, 2001
The last question of the day was a few days ago when I asked if anyone could tell me the purpose of testing for the amounts of chlorophyll in the sea water. Radha of TurtleHook middle school in Uniondale, NY is the winner. She correctly answered that this will give us an indication of producers (in this case algae). Congratulations Radha!
today, I went on a field trip to Cape Royd's, located North of McMurdo along the sea coast. It is the site of a penguin rookery and Shakleton's Hut. Ernest Shakleton of Great Britain, was one of the early Antarctic explorers. Leaving from this hut, he attempted in 1907 to be the first to reach the south pole. He came to withing 97 miles, but had to turn back. He knew he had enough supplies to get to the pole, but would not have enough to return. So he made the decision to turn back before they ran out of food.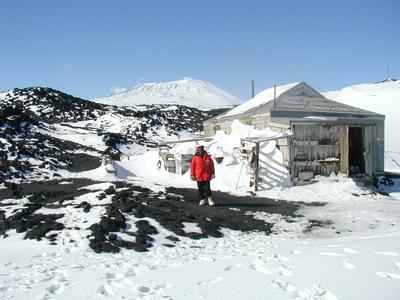 1. Outside of Shakleton's hut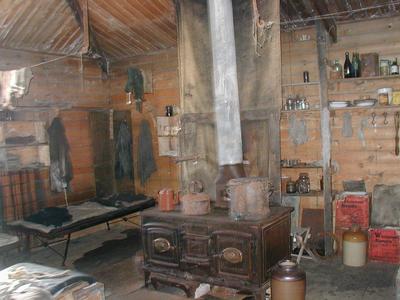 2. Inside Shakleton's hut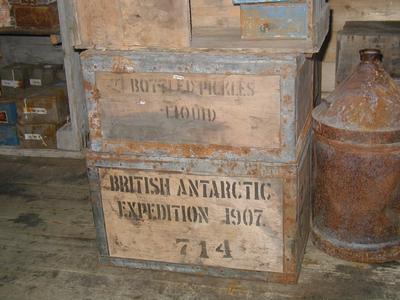 3. Inside the hut - supplies from the 1907 voyage
---
Contact the TEA in the field at .
If you cannot connect through your browser, copy the TEA's e-mail address in the "To:" line of your favorite e-mail package.