12 December, 2004
What is there to do when you are not working?
I volunteer to assist as many science projects as I can! Scientists here are glad to have you help out. I also attend science lectures on Wednesday and Sunday nights. I am enrolled in three college courses and I keep very busy with completing the work for those. One course I am taking is called "Ends of the Earth." It is great! We learn about the similarities and differences between the North and South Poles and how those environments evolved since the beginning of the universe.
There are lots of special interest groups that meet and do things together. For example, there are clubs for activities like "cosmic" bowling (bowling under black lights), rugby, dodge ball, and aerobics.. There are also arts and crafts classes and many people like to spend time in the pottery room making ceramic art, learning about sewing, and even welding. Many McMurdo residents like to relax in the lounge and play games or socialize with friends.
We have our own television and radio stations here so we can watch movies on two channels 24-hours a day in addition to news and sports channels. Also, there are movie nights in the in the lounge. If you want to watch a movie in your room, movie rentals are free!
The Recreation Department is always busy planning special events like a cyclocross, running races, field trips, bingo games, and parties with bands. Band memebers are from the McMurdo staff. They do a GREAT job of keeping morale up and people busy doing fun things.
Actually, there is so much to do it is difficult deciding what to do!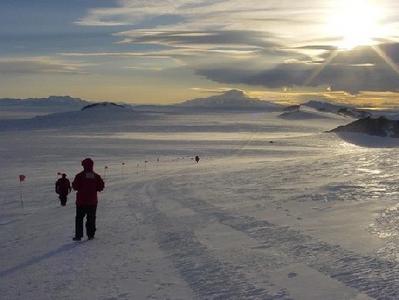 Hiking is a good way to get away from McMurdo and enjoy some peace and quiet.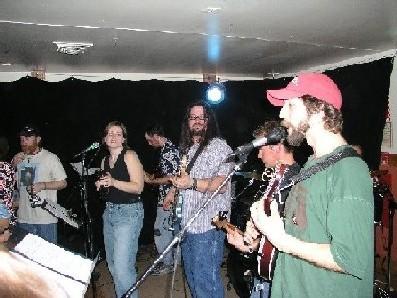 We will have a big concert in early January called "Icestock" and local musicians will perform.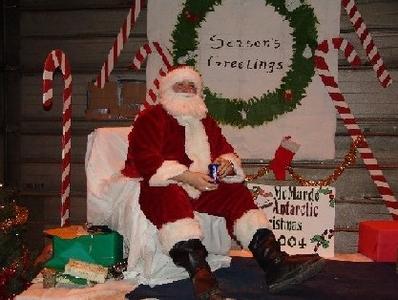 The Recreation Department had Santa visit Antarctica for the Christmas party!

The annual McMurdo Turkey Trot race was held on Thanksgiving day...even the spectators had a blast!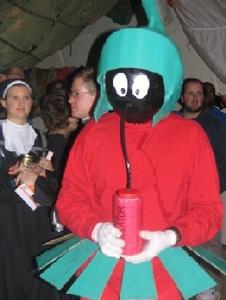 The Recreation Department put on a great Halloween party!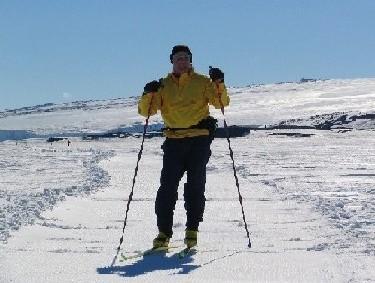 One of my favorite activities is to cross-country ski.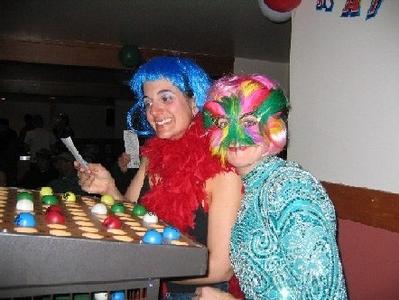 Bingo in McMurdo is a lot of fun!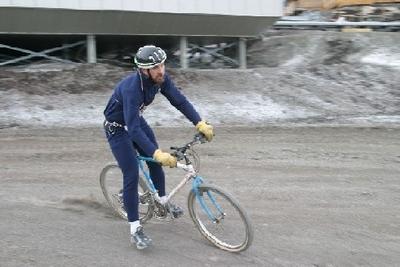 We recently had a cyclocross competition that required parcticipants to hula-hoop as well as ride!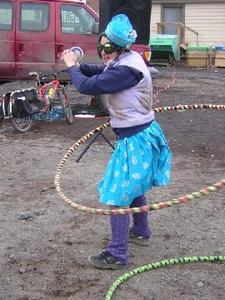 Cyclocross hulahoop!
---
Contact the TEA in the field at .
If you cannot connect through your browser, copy the TEA's e-mail address in the "To:" line of your favorite e-mail package.