4 March, 2002
Dr. Martin Jeffries, a lake ice researcher from the Geophysical Institute is now offering a course on snow and ice for teachers. Currently in his fourth week, I sat through his class after arriving into Fairbanks.
Photographs below summarize my experience during the last few days of my January visit and my work with students at Washington School for the Deaf in February.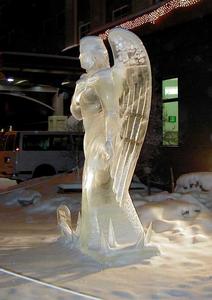 1. Ice sculpture in front of my hotel.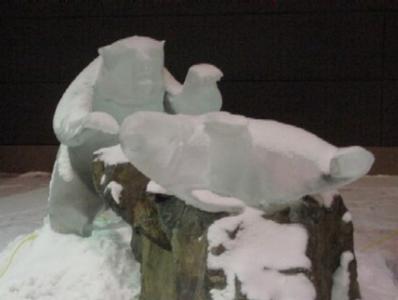 2. Ice sculptures are often found all over Fairbanks. The annual World Ice Art competition will take place this weekend. More photos on ice sculptures to come soon.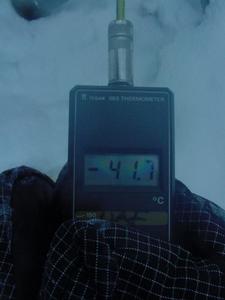 3. The coldest day, -49.9 C (-51 F) ever experienced lasted less than an hour. Digital thermometers are used to measure surface and base snow temperatures.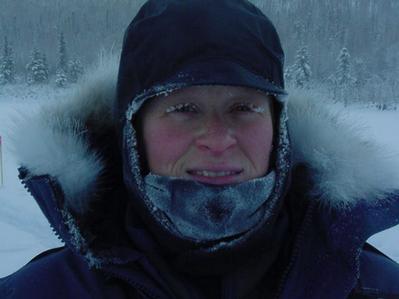 4. The result of this bitter some weather did "wonders" to my eyelashes.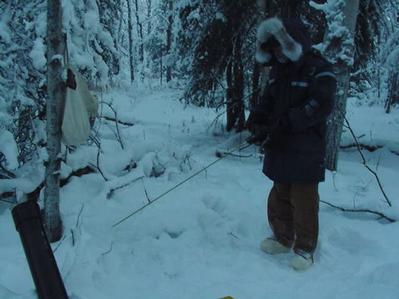 5. Collecting surface temperature in the "woods" at MST pond. Surface temperature is one significant data we use to determine heat flow.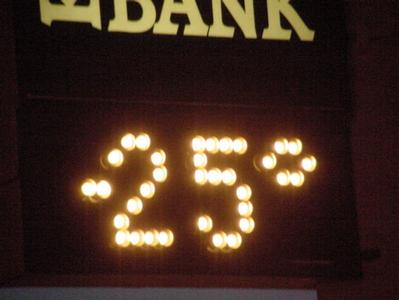 6. My last night in Fairbanks was -25 F.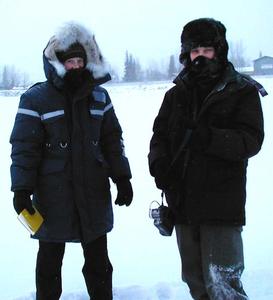 7. Lynette, an interpreter from Vermont worked with us in January and has returned for most of March and April.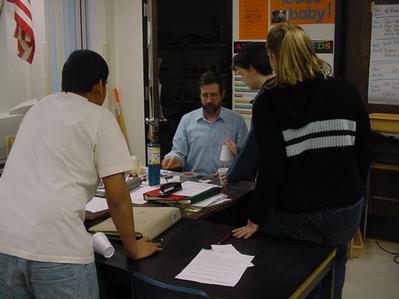 8. Ron, a middle school teacher and Martin are working closely on another NSF project on professional development for teachers. During my observations, he did lab work on insulation.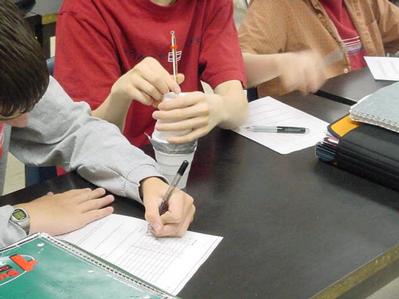 9. Ron's 8th grade classes worked on heat flow throughout the year in preparation for actual measurements on Aurora pond.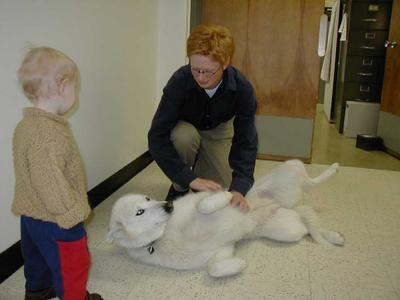 10. In the Geophysical Institute, I ran into a nice, friendly fella. These dogs often race in Alaska's most popular winter sport - dog mushing.

11. To better understand Martin's research on lake ice, extreme weather clothing was used as an analogy of heat flow. Most students who tried on these clothing often found themselves perspiring after only a few minutes.

12. Middle school students parcticipated in this presentation as well.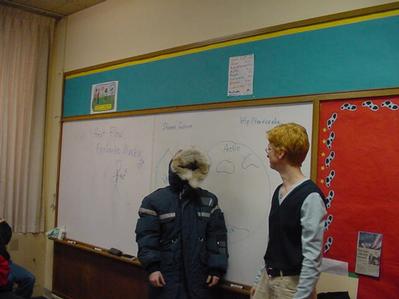 13. They were a fun bunch!

14. Eric Muhs, a TEA parcticipant from Seattle and his mentoring team from the Drachen Foundation came to demonstrate kite aerial photography. Eric is a physics teacher from Seattle Academy and will be going to Antarctica this fall. (drachen = german for kite)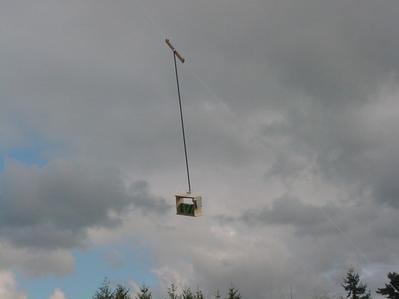 15. This kind of kite aerial photography is made possible with a disposable camera on a stabilizer. Pictures are taken approximately from 20 feet above. The Drachen Foundation lent me a couple of camera stabilizers and a Japanese fighting kite to bring with me to Fairbanks in March.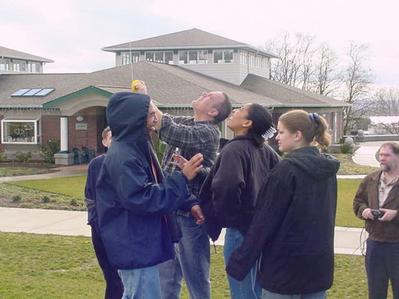 16. Eric Muhs shows Kandace and other students the trick to flying a Delta.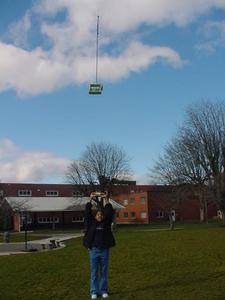 17. And off she goes!
---
Contact the TEA in the field at .
If you cannot connect through your browser, copy the TEA's e-mail address in the "To:" line of your favorite e-mail package.