8 August, 2001
The Cold Regions Research Engineering Laboratory (CRREL), a research facility on various geophysical aspects of Polar Regions, in Hanover, New Hampshire hosted its annual orientation for 12 new teachers. I have been selected to parcticipate in this National Science Foundation sponsored program titled, Teachers Experiencing Antarctica and the Arctic program (TEA). Together for three days now, the group of us science teachers of all grade levels continued our training discussing topics ranging from extreme cold weather (ECW) gear to program expectations, mini-workshops presented by experts in photography, video recording, journaling, polar survival, northern native culture, web-publishing to presentations from former TEA parcticipants.
Today, I took an amazing tour of the CRREL facility. An interesting part of this research facility included a prototype used for series of testing before the actual field assignment. Towards the end of the tour, we explored the enormous walk-in freezer where a 25 degrees below Fahrenheit temperature is maintained to insure proper freezing of ice core samples from both Polar Regions. My nostrils immediately froze and I quickly noticed the conduction level of my glasses. I fell into a quick trance and started to think about the wonderful possibilities with the research team in the far away region called the Arctic in approximately one year from now.
For more information on CRREL: http://www.crrel.usace.army.mil/crstiac/crstiac.html
Tomorrow, we will publishing images on the TEA website, journaling, and discussing classroom transfer plans. Check back tomorrow for images of the facility.
--
_______________________________________________
Get your free email from http://webmail.earthlink.net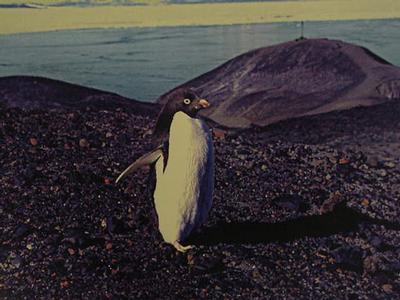 Home Sweet Home -- _______________________________________________ Get your free email from http://webmail.earthlink.net
---
Contact the TEA in the field at .
If you cannot connect through your browser, copy the TEA's e-mail address in the "To:" line of your favorite e-mail package.