25 November, 1999
Second day on Fang Glacier. After the second night at Fang, everyone is feeling great and ready to make the last ascent to the volcano another 1500' vertical up. Three will ride the ski doos and three of us will take the helicopter. The weather is glorious again and the views of Ross Sea and the ice shelf with the Royal Society Range of mountains behind make us feel insignificant and vulnerable. On this day, after three weeks of travel and work, we will arrive at the volcano, our final destination. All of us are filled with the anticipation of our first views and seeing the hut, which will be our home for the next month.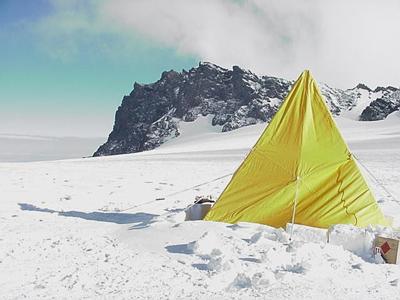 Our camp on the Fang Glacier. I wish we had more time to explore the rock areas around the ice. It was so peaceful here.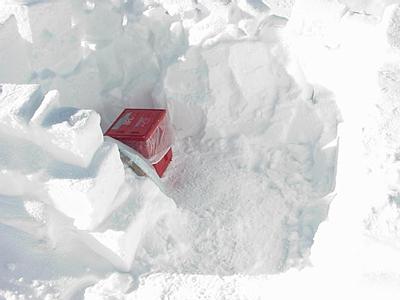 So okay, here is the answer to all your questions. This is the toilet. Yes we can leave nothing behind when we camp in Antarctica. There is a seat that fits onto the can for using. When full, this will be air lifted to Mcmurdo for further processing.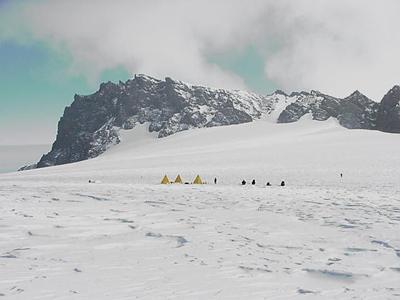 This is my favorite picture of our camp at Fang Galcier.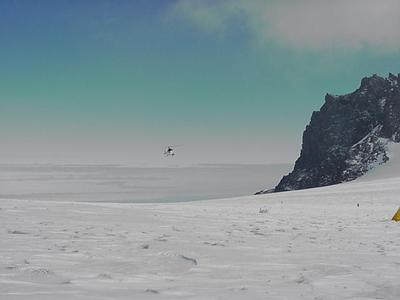 After breakfast the Astar helo from Mcmurdo comes to pick us up. It will carry most of the gear and three of us to the hut, the other three will follow in the ski doos.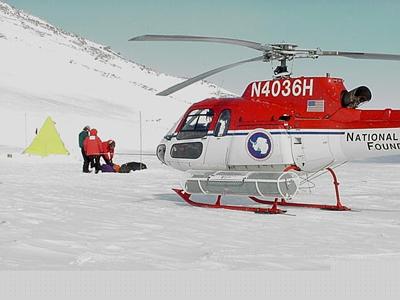 The helicopter lands near the hut to offload gear and people. The main hut is the square one. Here we will eat and work. The Jamesway ( rounded one) is for the equipment and the ski doos.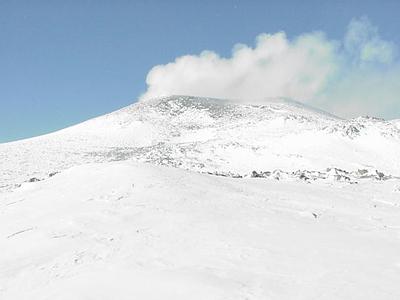 Our first view of the volcano and it does not disappoint us.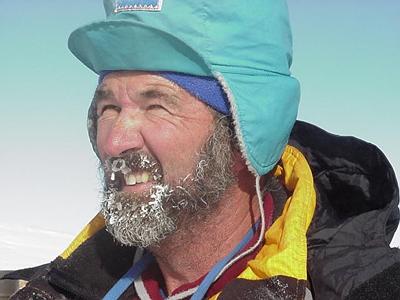 Phil after his ski doo ride up from the glacier. Yes it is cold here.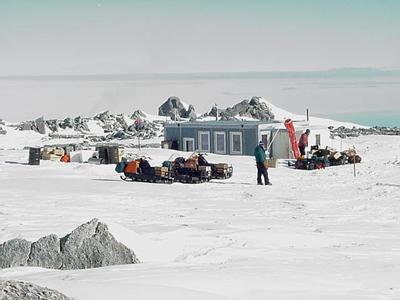 Here is where we will eat and work for the next month. Inside it is small(30' x 20') but cozy with window facing the mountain for our dining pleasure.
---
Contact the TEA in the field at .
If you cannot connect through your browser, copy the TEA's e-mail address in the "To:" line of your favorite e-mail package.