9 December, 1999
Not all the time on Mt Erebus is spent working. This afternoon we decide to explore some ice caves. These caves are below the ice towers which are formed where water vapor leaks from the ground through what is called a fumarole. Around Mt Erebus there are many of these ice towers with steam and gases coming out of them continuously. Each ice tower is a different shape and a source of constant interest to us on our walks.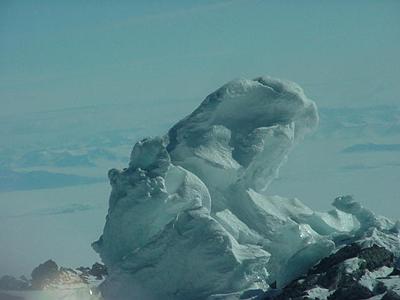 1. Another ice tower formed by fumaroles which are openings in the ground where hot steam and other gases work their way up to the surface. Here they meet the cold air of Antarctica and freeze forming these fantastic shapes in many different sizes.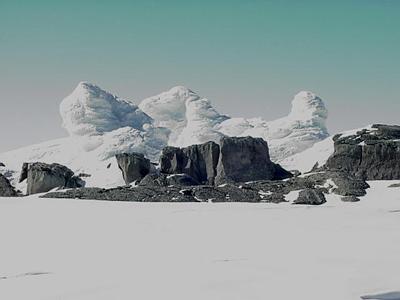 One of the ice towers.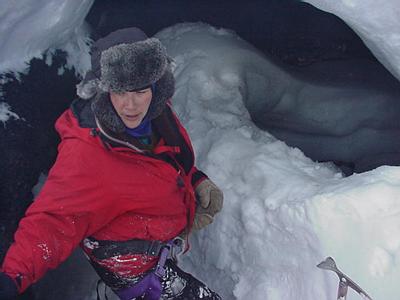 3. You get in by sliding down this snow ridge. Easy on the way down, harder on the way out.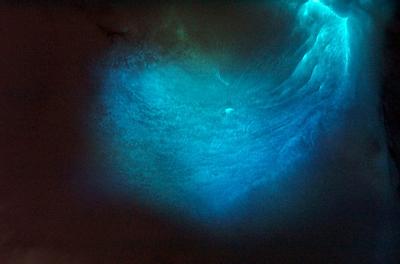 4. From the inside of the caves the light shines through the ice with a blue cast. This is due to the diffraction of the light as it passes through the ice crystals.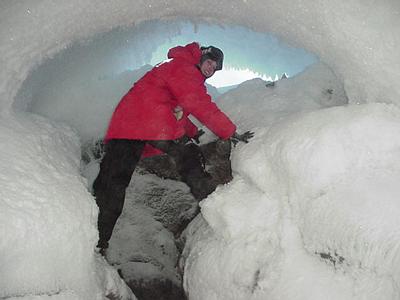 5. There are many tunnels and caverns inside the caves, some you have to crawl over and under to get from one chamber to another. Here Jessie must climb over the slippery ice to get out.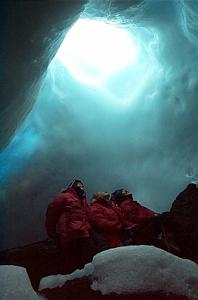 7. In one of the chambers there was an air shaft leading to the surface. Here we sit bathing our faces in the light.

8. The ice caves are a twist of tunnels. We walk on the ground, but above us is all ice.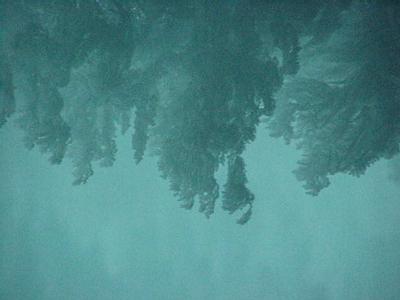 9. The humidity inside the caves runs around 96%. Since the temperature is below freezing the water crystallizes and forms these ice feathers which hang from the walls all around us.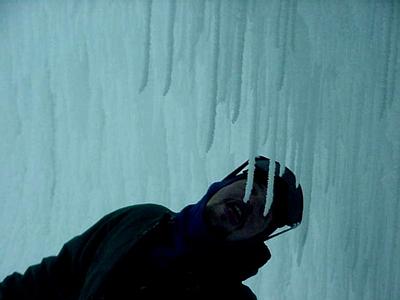 10. Jeff is looking for a quick drink. Notice how long the feathers are. The are extremely delicate, and would fall if just blown on. The are not icicles but snow flakes attached to one another in a chain.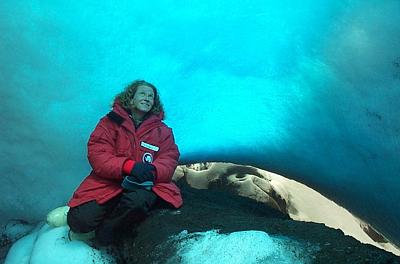 6. The whole experience has been magical for me, notice the blue ice.
---
Contact the TEA in the field at .
If you cannot connect through your browser, copy the TEA's e-mail address in the "To:" line of your favorite e-mail package.