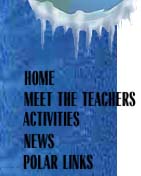 Statement of Copyright & Disclaimer
Copyright
Copyright 1996 - 1998, William Marsh Rice University, 6100 Main Street, Houston, Texas, U.S.A. All rights reserved. Copyright in this document is owned by William Marsh Rice University. Any person or entity is hereby authorized to view, copy, print, and distribute this document or any portion hereof, expressly subject to the following conditions:

1) This document, or any portion hereof, may be used for non-commercial informational purposes only; and

2) Any copy of this document, or any portion hereof, must include this copyright and disclaimer notice in its entirety.

The information in this document, including, but not limited to, any technical information, illustrations, photographs, patents, inventions, products, processes, methods or other intellectual property, may be the subject of other intellectual property rights reserved by William Marsh Rice University or others and are not licensed hereunder. The information contained herein shall not in any way be construed as an inducement to infringe the patent, copyright, or other intellectual property rights of William Marsh Rice University or others. For further information on any such intellectual property matters, contact the Office of the General Counsel at (713) 527-4705.



Disclaimer
The Internet is a dynamic medium. William Marsh Rice University and the creators of the GLACIER Internet site materials are not responsible for content of other Internet sites that are accessible through the GLACIER Internet site.

THE INFORMATION IN THIS DOCUMENT IS PROVIDED AS IS, WHERE IS, WITH ANY AND ALL FAULTS INCLUDED, AND WITHOUT ANY REPRESENTATIONS OR WARRANTIES OF ANY KIND (EXPRESS, IMPLIED, ORAL, OR WRITTEN), INCLUDING, BUT NOT LIMITED TO, REPRESENTATIONS AND WARRANTIES OF NON-INFRINGEMENT, MERCHANTABILITY, AND FITNESS OR SUITABILITY FOR ANY PARTICULAR PURPOSE, WHETHER ALLEGED TO ARISE BY LAW, CUSTOM OR USAGE IN THE TRADE, OR COURSE OF DEALING.