2 September, 2001
September 2, 2001
A Tour of the USCGC Healy
Today is Sunday, which is typically a quiet day on board. It also happens to be quiet today in the lab since the dredging operations have slowed down in the last few days. It is a good opportunity to show you where I have spent the last month of my life.
The Healy is a comfortable place to work and live. At first it was difficult to find my way around, but now it's a breeze. There are all of the comforts of home here, but you may notice that things don't look very fancy. There are wires and pipes exposed throughout the ship in every room. This makes them very easy to work on and helps in the quick location of problems-- a very useful thing on a ship of this magnitude.
I have grown to feel right at home on Healy, and I appreciate the time I've spent on board this incredible ship.

<> My room from another angle.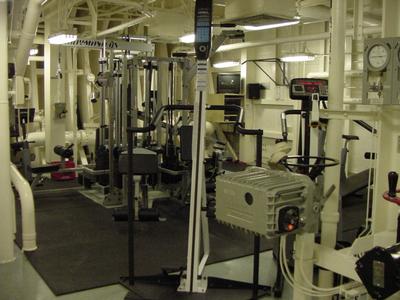 <> The gym is has all of the equipment that you would expect.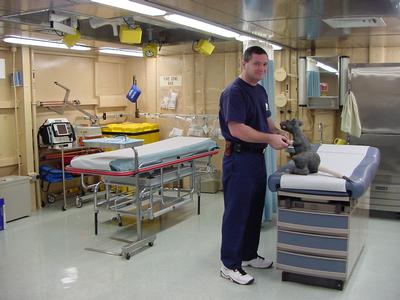 <> I haven't had to visit the sick bay except for chapped lips and 2 splinters. Hopefully it will stay that way! Here Kirk is tending to a patient (obviously not me).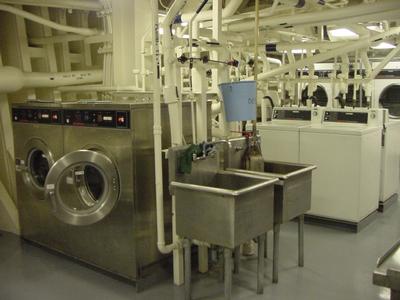 <> Yes, laundry must get done-- even at sea.

<> My room-- I love the porthole!

<> This is the science conference room where we meet and relax.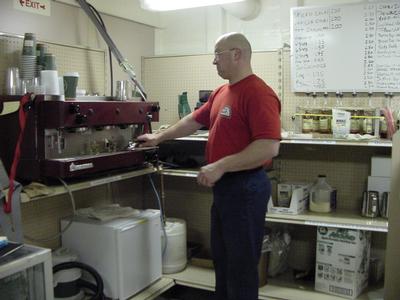 <> Service with a smile! The Java Hut is located in the ship's store. Tim Bender is serving up the coffee.
---
Contact the TEA in the field at .
If you cannot connect through your browser, copy the TEA's e-mail address in the "To:" line of your favorite e-mail package.