14 July, 1998
Myrtle Brijbasi
TEA/Alaska - 98
Journal Entry 5 - July 14, 1998
Alaska SeaLife Center, Ak
We are again greeted by another beautiful day. What a privilege! The clean, fresh air is a real TREAT.
We followed our daily morning routine of cleaning the holding area and kennels of the otters, and feeding them.
Cleaning was done by Elisa and Susanne.
Feeding was done by Dr. Ben-David and Susanne
Observations of social interactions done by Noa and myself
The afternoon routine involved continued observations and recording of social interaction, and entering recorded data into the computer. Dr. Ben-David demonstrated how that was done. To verify accuracy, Elisa read the information, Noa typed, and I proofed the data that was entered. All the hard copies of data were properly filed according to otters' Identification and names.
The challenge of the day was to accurately identify the otters.
The highlight of the day was to observe the unique behaviors of the otters.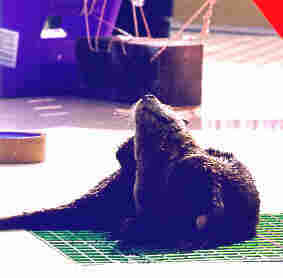 Meet the wonderful otters!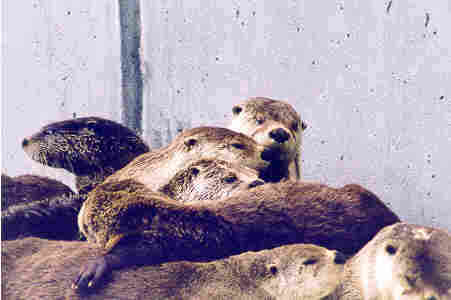 Meet the wonderful otters!
---
Contact the TEA in the field at .
If you cannot connect through your browser, copy the TEA's e-mail address in the "To:" line of your favorite e-mail package.