27 November, 2001
Temp. -1 C, +30 F
Wind chill -16, +3 F
The winner of the Question of the Day: "Why are we told not to wear cotton clothing when we go out on the ice for long periods of time?" is David Worthen of Goodman Middle school. David correctly explained that cotton clothing absorbs water. Because of the Antarctic temperatures, the water will freeze and the body will get cold as well.
As for the next Question, It's not too late:
"How does one tell a male seal from a female seal?"
Now follow our activities today as we took water and sediment samples from another ice hole.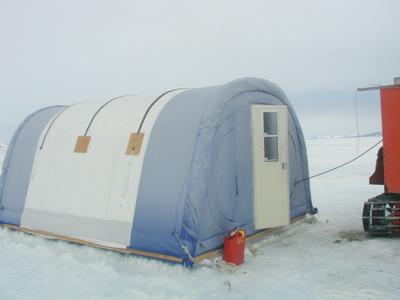 The fish hut was dragged across the ice to cover our third ice hole: location #53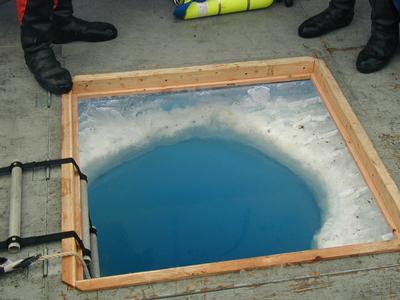 Inside the fish hut, today's ice hold is cut through 8 feet of ice. 102 feet to the bottom!

the divers get ready for the plunge!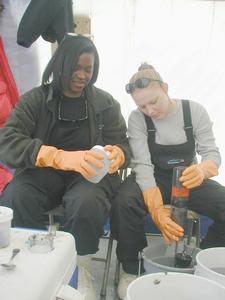 After the divers return with sediment samples, they must be processed, sorted, and label. Here Kristi and I work on sediment samples
---
Contact the TEA in the field at .
If you cannot connect through your browser, copy the TEA's e-mail address in the "To:" line of your favorite e-mail package.