11 December, 2001
Today, we sampled our last ice hole and did some terrestrial samples. We also visited the sewage output station where they have a machine called a masticator for grinding up the sewage before it is release into the ocean.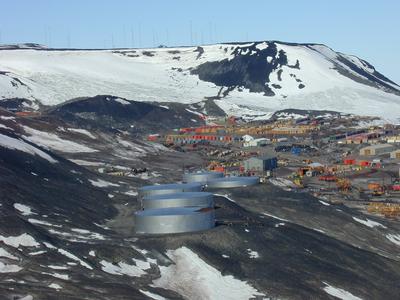 1. A picture of McMurdo. Question of the day: Yesterday, I asked if anyone could define 2 of the contaminants the soil and sediment samples will be tested for: PCB and TPH. WE HAVE A WINNER: Once again, Ms Garland's class at Rose Ave Elementary school in Washington Court House, Ohio were the first to email in the correct response. PCB stands for polychlorinated Biphenyls and TPH stands for Total Petroleum Hydrocarbons and indicates the presence of oil by products.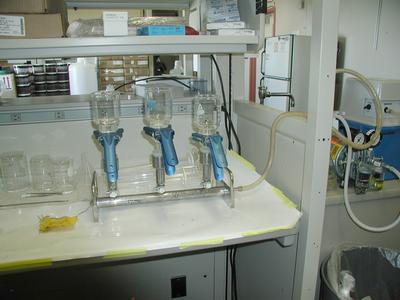 2. New Question of the Day: This is the setup in our lab used to filter some of the water we collect. Once we filter the water, a test for chlorophyll will be done on what's left on the filter. The question is, what will this tell us about the water?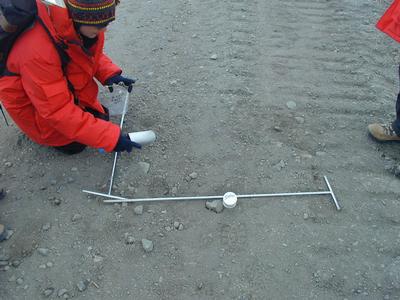 3. Our soil sampling continues..... Todays temps: -2 C, +28 F, with wind chill -3 C, +26 F
---
Contact the TEA in the field at .
If you cannot connect through your browser, copy the TEA's e-mail address in the "To:" line of your favorite e-mail package.