12 December, 2001
What a difference a day makes.
We were supposed to be soil sampling all day around town, but the weather has turned nasty. It was snowing and extremely cold. We attempted to do some samples, but the ground was frozen and we could not collect any samples. Also, the wind was blowing so much, we couldn't see. We had to stop and go inside.
Question of the Day: See yesterday's journal!!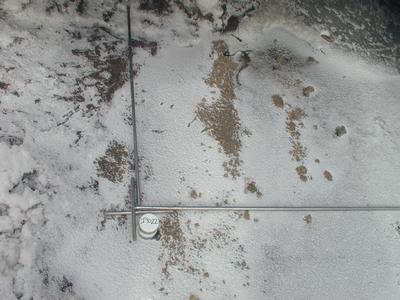 1. One of the sites we sampled. It was covered with ice and snow. We broke throught the ice sheet and tried to get the sample.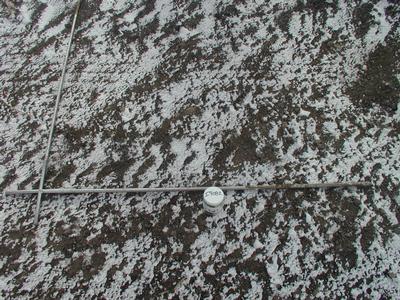 2. Another site we sampled. Today's temps: -11 C, +12F with wind chill: -35C, -31F
---
Contact the TEA in the field at .
If you cannot connect through your browser, copy the TEA's e-mail address in the "To:" line of your favorite e-mail package.