18 November, 2001
Nov 18th- Sunday
Today was an interesting day for our team. We had a meeting to discuss how things have been going. I was glad that all of our team members were present. We have all been under a lot of stress in the past week. It felt good to be able to express our thoughts and concerns. During the afternoon we were at work getting things ready for tomorrow's flights. I am hoping that two of the TEA teachers will be arriving tomorrow. They are Jason Petula and Marietta Cleckley. I am very excited to see them! They have been having bad luck with flights out of Christchurch being cancelled. I hope to see them soon!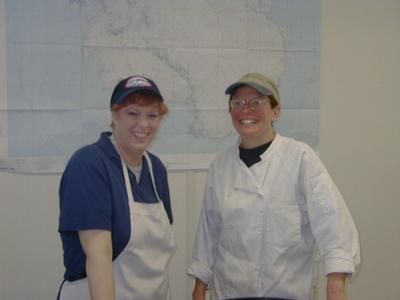 When we are out at the ice runway we eat lunch at the galley out there. This is Dawn and Mary, our wonderful cooks who we love!!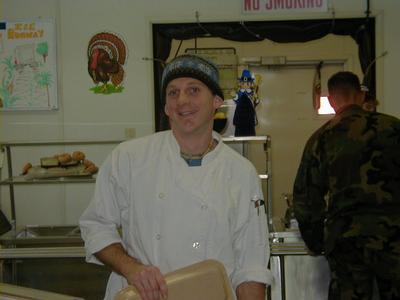 Here's another member of the galley team: Paul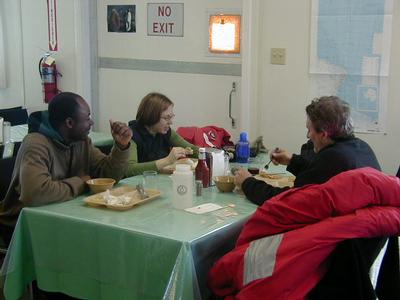 Lunch at the ice runway galley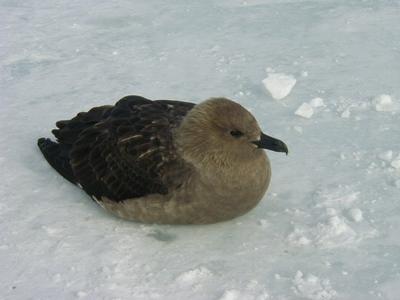 A sitting skua!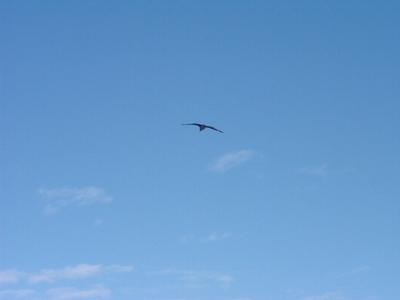 Free as a bird!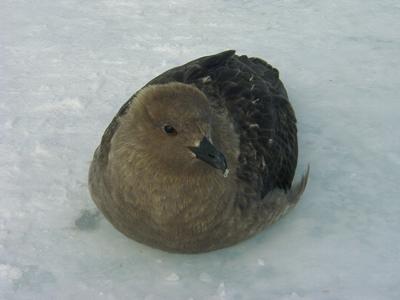 Look at the icicle hanging from his beak!
---
Contact the TEA in the field at .
If you cannot connect through your browser, copy the TEA's e-mail address in the "To:" line of your favorite e-mail package.