8 November, 2001
Nov 8th-Our Work Begins
Today we went out to the Ice Runway to begin putting together our equipment. We have a little hut out there called a Jamesway. It is heated, so when we're working inside of it, we are warm. Not all of the preliminary work is done inside however. I learned how to put together a solar panel. I used an electric drill, stripped wires, tested the wires with a voltmeter and put the wires together. I'm becoming quite the handy woman! Scott, my husband, would be proud!
Most of my team is here. We are expecting the rest next week. Here is a rundown of who is who:
Don Voigt- Senior Research Assistant, Penn State
Patrick Shore- Research Scientist, Washington University at St. Louis Tim Parker- Staff Scientist at PASSCAL in New Mexico
Jesse Fisher- PhD student at Washington University at St. Louis Maggie Benoit- PhD student at Penn State
Juliette Florentin- Graduate student at Penn State (from France) John Pollack- freelance writer
Rigobert Tibi- Post Doctoral student at University of Alabama (from Cameroon, Africa)
Yongtao Luo - PhD student at University of Alabama (from China)
Ted Voigt- Freshman at Penn Sate, son of Don Voigt
The three scientists (principal investigators) who are in charge of our project will be here soon. They are:
Sridhar Anandakrishnan- University of Alabama
Andy Nyblade- Penn State
Doug Wiens-Washington University at St. Louis
Our group is wonderful! We have so much fun together!
I will begin explaining what it is we are doing soon. For now I must sign off and get back to work!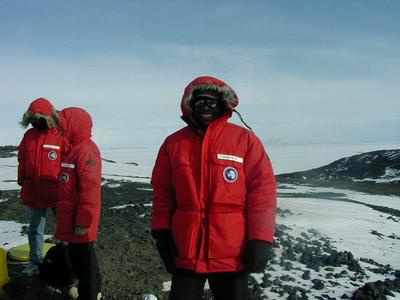 Rigobert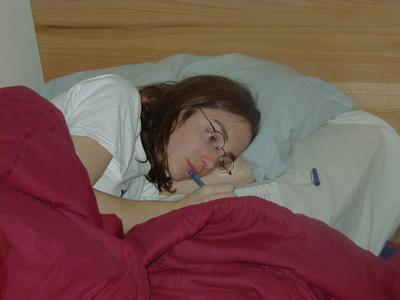 Juliette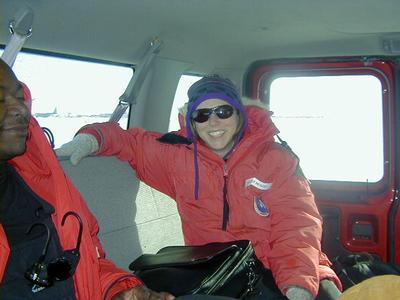 Maggie
---
Contact the TEA in the field at .
If you cannot connect through your browser, copy the TEA's e-mail address in the "To:" line of your favorite e-mail package.