2 December, 2001
Dec 2nd- A Penguin Rookery and More!
Today we had the day off! I had been asleep for eleven hours when Maggie knocked at my door. She came to say that Tim had arranged a snowmobile trip for us to Cape Royds. Those words began the mad dash for Juliette and me. We had to eat and be ready to go in our ECW gear in 40 minutes! I was about to have a great day!
Cape Royds is located about 20 miles from McMurdo. It is past Cape Evans and the Barnes Glacier. Cape Royds is the home of the most southerly penguin rookery in the world! Normally there are about 3,500 pairs of Adelie penguins there. Unfortunately, this year that number is much lower. A giant iceberg the size of Rhode Island recently calved off of a glacier and is preventing the Adelie penguins from reaching open water for food. This is also the case with the Emperor penguins, whose rookery is at Cape Crozier. Scientists have found large numbers of penguins that have died this year because of this.
Cape Royds is also the site of Sir Ernest Shackleton's hut from the Nimrod Expedition. Like Captain Scott, Shackleton was an Antarctic explorer with his sights originally set on obtaining the South Pole. He came to Cape Royds in 1908 to make the attempt, setting up a hut that housed fifteen men. Shackleton chose three of his men to bring with him on the journey to the Pole. They didn't make it there because the food supplies were running out. However, he had at that point made it the farthest south.
The Nimrod Expedition is famous for other accomplishments as well. Six of Shackleton's men climbed Mt. Erebus for the first time in March of 1908. It took them five days of climbing to get to the rim of the crater. Mt. Erebus is the world's most southerly volcano and is over 12,000 ft high. I get views of this majestic mountain every day when I go out to the ice runway. The plumes of steam coming from the top are almost always present. It is a glorious sight!
I will continue the story of my trip to Cape Royds tomorrow. Stay tuned for lots more penguin pictures then!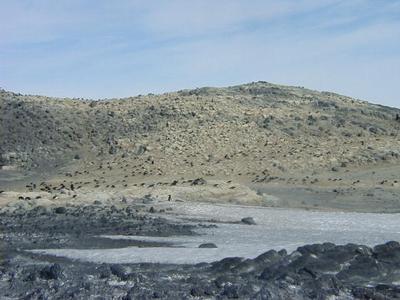 A first view of the Adelie penguin rookery!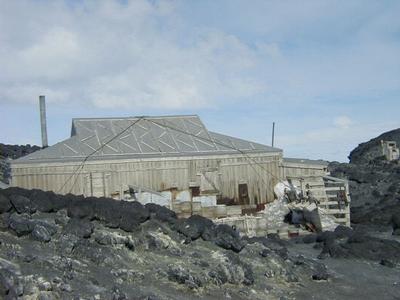 Shackleton's hut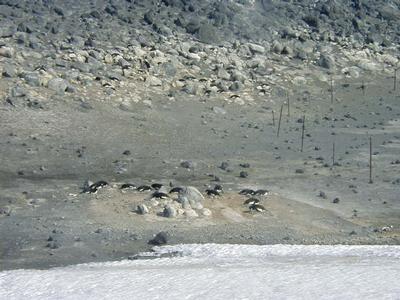 A closer view of the rookery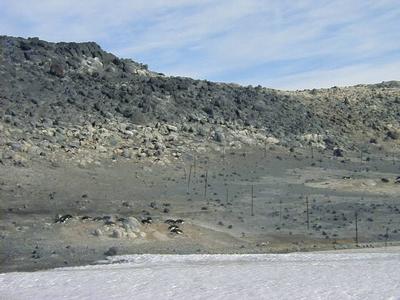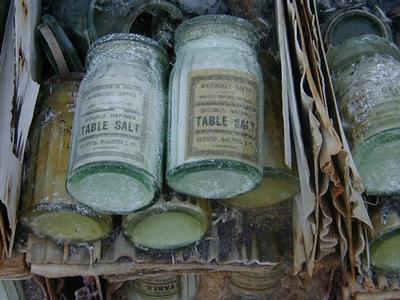 Table salt in a box outside of the hut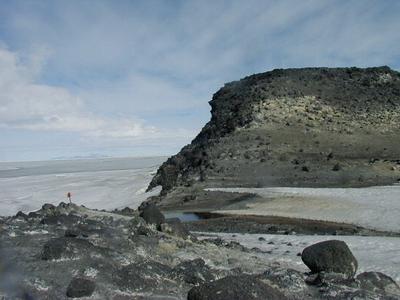 Views from Cape Royds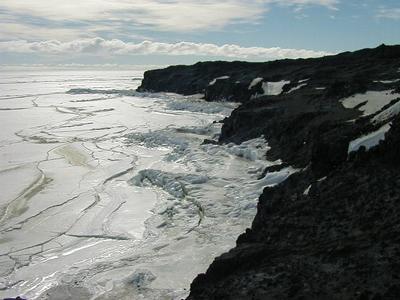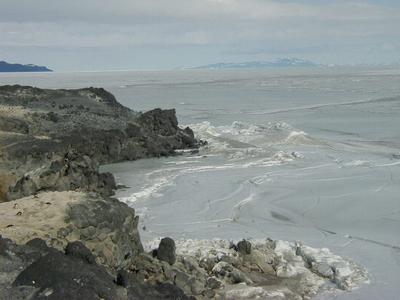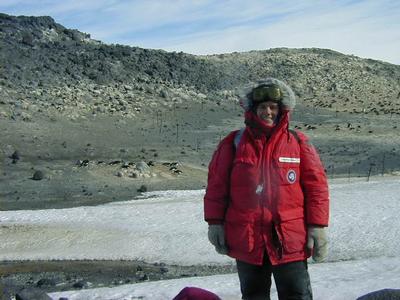 I'm at a penguin rookery!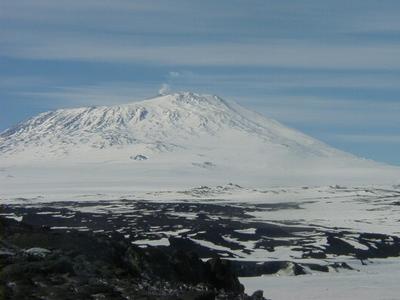 Mt Erebus seen from Cape Royds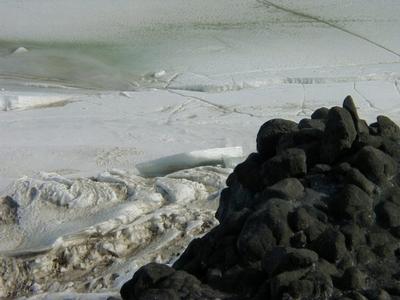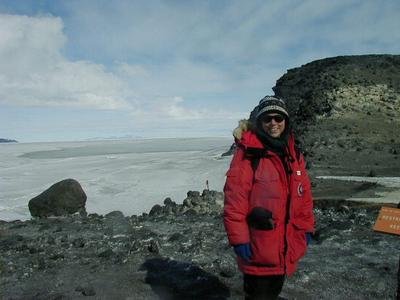 Maggie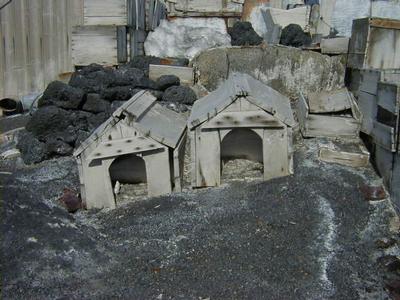 Doghouses outside of the hut!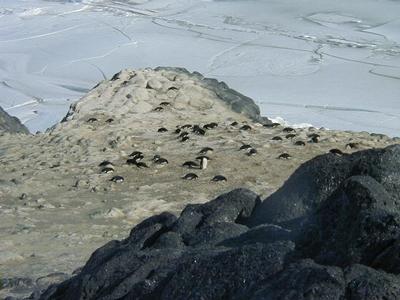 A closer view of the rookery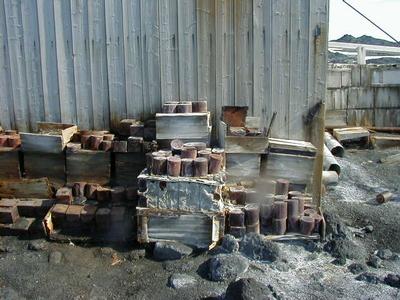 A side view of the hut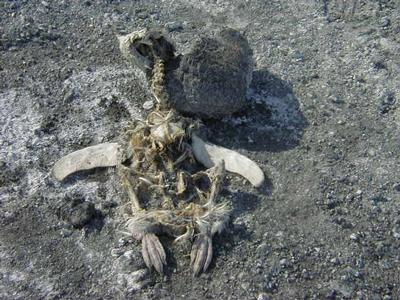 A penguin skeleton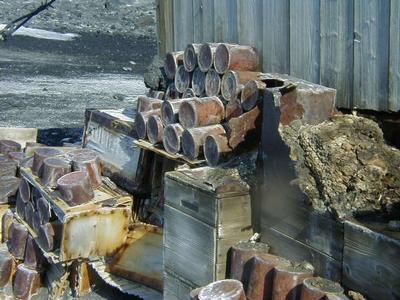 These cans outside of the hut have been here since 1908!
---
Contact the TEA in the field at .
If you cannot connect through your browser, copy the TEA's e-mail address in the "To:" line of your favorite e-mail package.