25 June, 2001
We flew from Anchorage to Nome today. We were supposed to travel on to our destination, Wales. Unfortunately we were fogged in and could not fly. We waited for 4 hours and they canceled our flight for the day. We are now spending the night in Nome and hope to fly out early in the morning. I have a feeling I will learn about patience on this trip.
Tidbits about Nome: Nome is the finish line to the Iditarod Dog Sled Race (called by many "The Last Great Race"). It begins in Anchorage, actually the route we flew today. Only the Iditarod takes approximately 10-11 days for the winning team. This race started many years ago as a result of a diphtheria epidemic. Medicine needed to be delivered and the only way was by dog sled. Today the Iditarod is one of the most exciting races in the world. Stamina is indeed needed to win this race. The race is 1,100 miles long. There are approximately 50-60 entrees each year. The utmost care is given to the dogs. Their safety is number one. I think if the dogs were injured or it was dangerous, this race would be canceled. Fortunately, the dogs are so important and respected by the people in the race, that is has become very important not only to the mushers, but also to Alaska, and to sport. Endurance is the name in this race. Not too many years ago there were not many women in the race. Susan Butcher put this on the map with her victories. Today, there are quite a few women on the course. There is a quote: Alaska, where men are men and women win the Iditarod . I think this is one of the few sports where men and women compete together.
Gold was also discovered in Nome in 1899. Today Nome has a population of approximately a few thousand people. At the height of the gold rush there were as many as 20,000-30,000 people. Wyatt Earp also visited Nome in its heyday.
Hopefully the weather will work in our favor tomorrow and we will be on our way. We have much excavating to do!!!!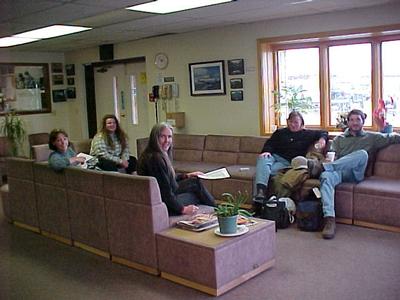 The "team" waits anxiously to leave!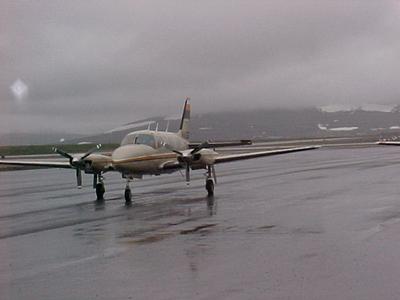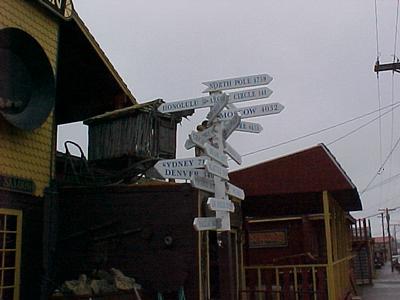 Nome is really far away!!!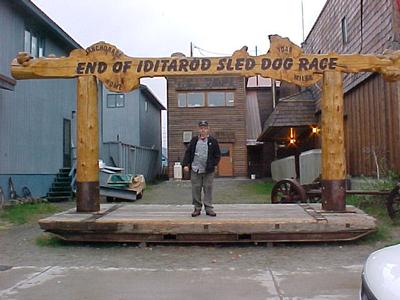 I was exhausted but I finished the race.
---
Contact the TEA in the field at .
If you cannot connect through your browser, copy the TEA's e-mail address in the "To:" line of your favorite e-mail package.