Hi, my name is Ethan Forbes. I have been teaching 5th grade at the Butterfield School, in Orange, Massachusetts, for the past ten years. In 1973, I received degrees in Psychology and Philosophy from C.W. Post College, Long Island University. What did I do with my education? I became a chef. Many meals and many years later, I decided that teaching was for me. For the past 6 years I have team taught a 5th grade inclusion class. My focus is on learning by experience, whether it be science, social studies, or language arts. I have incorporated local history and environs throughout my curriculum. Ongoing projects include water quality research at 3 sites, regional geology, and wildlife studies. I have also incorporated much information from a yearlong study of Native American History of the Connecticut River Valley. Other interests include travelling. I recently returned from a trip to the four corner area where I fell in love with Canyon de Chelly, and Bandelier National Park. Taking in baseball games around the country, hiking, cooking, and walking my 2 greyhounds keeps me busy. My wife Tammie recently became a Nurse Practitioner, and my 11 year old son, Cory recently made the All-star team in Little League. I now look forward to my next great adventure, the Arctic and beyond!!!


Late Prehistoric Cultural Dynamics and the Subsistence Parameters of Whaling at Wales, Alaska
Dr. Roger K. Harritt ENRI, University of Alaska Anchorage

I will be parcticipating in the fifth year of excavations at Wales Village, Wales, Alaska. Wales is located on the eastern shore of the Bering Strait and is on Alaska's Seward Peninsula. I will join and be a member of the archaeological field crew and will also be working in the field laboratory. These excavations will be concentrated on completing the excavation of a Kurigitavik culture house at the Kuritavik Mound site. This study began in Wales, in 1996, 1998, and in 1999. This next segment will be based on previous work. The village of Wales was a primary socioeconomic center in northwest Alaska and was comprised of at least 500 people. The Wales site provides perhaps the best opportunity in western Alaska to study the social ranking in late prehistoric Eskimo society. The people of Wales engaged in trade and warfare with Asiatic Eskimos and as a result, this may have drawn the population to this location. Results of this study will pertain directly to sociopolitical and territorial studies of hunter/gather groups worldwide. The site also contains faunal remains. These results will contribute to the interpretation of the role of mega-fauna in prehistoric Pleistocene and Holocene human subsistence economies. We will be searching for walrus and whale remains. We will be collecting this and then categorizing, weighing and measuring our finds. Our day will consist of an 8 hour day digging and searching for remains. After supper we will be in the field lab working on the categorizing. Last years team consisted of 6 members (one or two archaeologists and graduates students). I am very happy and excited to be part of this years team.
Visit the following link compiled by Roger Harritt: Pursuit of Agviq, Some Results of the Western Whaling Societies Regional Ingration Project.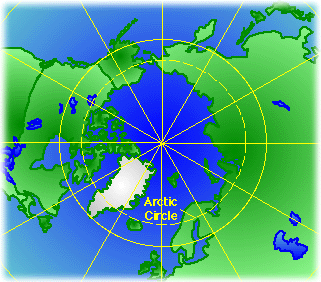 Ethan is working at a remote research site. His journals will be posted in batches several times a week. Be sure to check back for his latest entry!