1 July, 2002



Day 2





Taking out Backfill





It is imperative that we start by taking out backfill from last year.
It went well and hopefully we will be able to start excavating soon.
We are working at the mound; it is labeled tel. 079. We began our day
with an orientation and brief history of Wales. Roger discussed the
past archaeological work done by Jenness in 1926 and later Henry
Collins in 1936. Henry Collins had samples radiocarbon dated for the
first time with Arctic artifacts. Collins studies the origin of the
Eskimo culture. He studied the culture on St. Lawrence Island as well
as on Wales. After Collins did his work, Don Dumond from the
University of Oregon went to the Smithsonian and wrote up the results. 
And now, here we are today.





We tried to go for a tour of the village today but it was incredibly
windy. Ah yes, I remember it well. It was so windy; it was almost hard 
to stand up straight.





Two more members of our team will try to come out tomorrow (Amy and
John). Amy tried today; the plane flew into Nome but could not land
because of the weather. One thing about Alaska, you really live by the 
weather.





It is now after dinner. Teresa made an excellent vegetarian meal. We
have to start writing up our daily journal for Roger. It is very
important to write a journal, describing what goes on while we
excavate. We will have to include where we dig, what we find, the kind 
of soil we are working with as well as any important
observations. Hopefully it will be sunny around midnight so we can
take a short walk along the beach.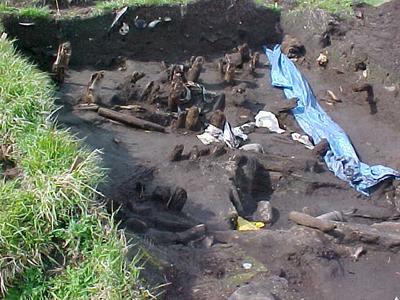 Even gulls need a break and need to cool off. July 1, Wales, Alaska, is a bit different from July 1, New salem, MA.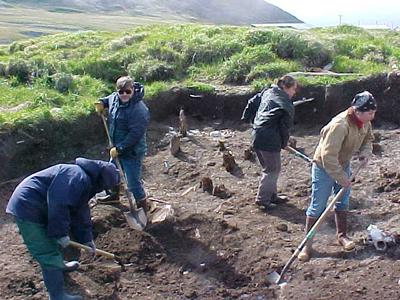 Here is the mound before we started excavating. In native terms, it is named Kurigtavik Mound. In archaeological terms, it is know as tel. 079.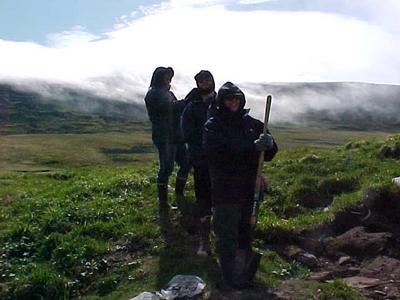 This picture is dark and not the best phot, but I feel it captures the mystical essence. Pictured are Tammie, Jim Gannaway, and Teresa Brown.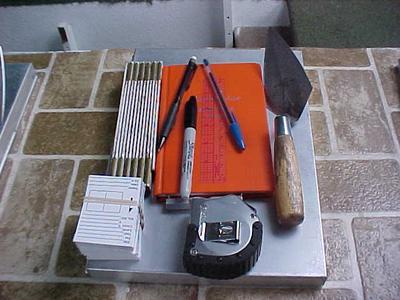 Here are the necessary tools used for archaeology. Measuring and recording are vital. The trowel will be our right hand. It will soon meet the dust pan and bucket, other essential tools in excavating.
---
Contact the TEA in the field at .
If you cannot connect through your browser, copy the TEA's e-mail address in the "To:" line of your favorite e-mail package.