26 July, 2002




We have spent yesterday and today closing up all loose ends. Everything 
is packed up and ready to send on. All of us have to finish our journals 
for Roger. This is one of the most important aspects of the excavation.
Our observations, finds, measurements, and ideas will hopefully help
Roger piece this all together.





Jill interviewed Pete Sereadlook for the last interview. This went very
well. I have to say one thing about the students from Butterfield School 
(Jill, Chris, Julia, and Olive). They have worked very hard on these 
interviews. I am looking forward to working with them on the writ-ups 
and presentation in the fall. This adds to the learning experience for 
all of us.





All of us want to take a last hike before we leave. Teresa and Margie
will be staying and traveling with Roger to Tin City for the month of 
August. Hopefully that will be a successful excavation. I hope they can 
dig it!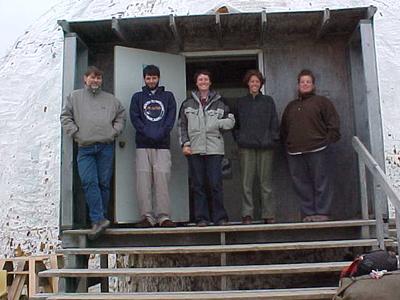 The gang: Roger, Jim, Teresa, Amy, and Margie. This was a sad day for me when I left Wales. It is a wonderful village. My experience in Wales is very special. I hope to return again some day.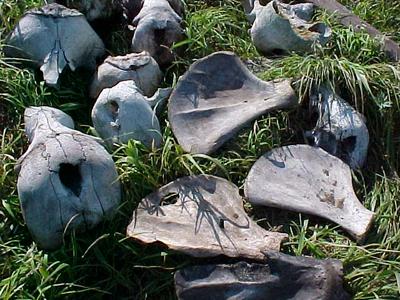 Ah Yes, Walrus skulls! I really liked finding them, examining them, placing them for a picture!
---
Contact the TEA in the field at .
If you cannot connect through your browser, copy the TEA's e-mail address in the "To:" line of your favorite e-mail package.