28 March, 2002
Weather: Sunny
High 18
Low -15
Field by Day, Journals by Night
We've been working in the field almost everyday this week and my time in the evenings are spent writing and posting journals/photos. Today was my only day in the office. I did some data calculations on two computer programs: Sigma Plot and Igor Pro. Data entry procedures are pretty simple, however with so many numbers, double-checking is a necessary but time-consuming habit. In terms of data, we've had one and a half days of snow, and
temperatures are dropping today and tomorrow. Heat flow results are bound to fluctuate.
The Science Behind Heat and Mass Transfer
Pedestrians and dog mushers often use the Chena River throughout winter for recreational purposes. Every year in the spring, at least one crossing vehicle plunges into the semi-frozen river. In the Fairbanks Daily News-Miner newspaper, there was a section on blocking boat ramps with piles of snow and debris to prevent this annual "tradition." By the way, I came across the Arctic-cam hosted by this newspaper, click here to see Fairbanks. http://www.newsminer.com/cam.html.
Anyway, heat and mass transfer. For the last few weeks, I've talked about several aspects of my work with Martin on lake ice. The difficult part was explaining the process of heat flow without visual aides.
Dr. Jeffries suggested using steam off of Chena River as an example of heat and mass transfer. See pictures below: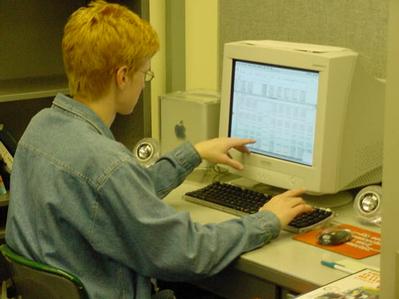 1. Data entry and heat flow results

2. March 6th - Notice the steam rising from the river.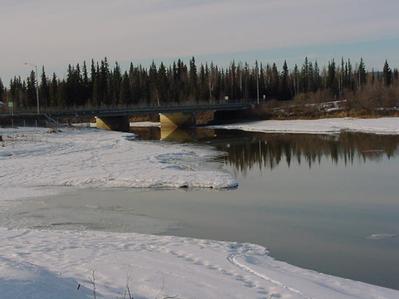 3. March 24th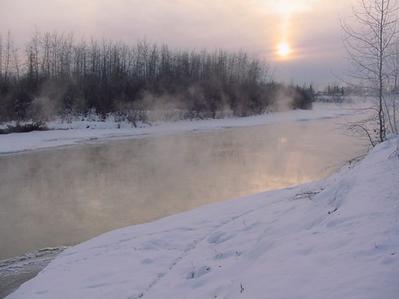 4. March 6th - this is an excellent example of heat and mass transfer.

5. March 24th
---
Contact the TEA in the field at .
If you cannot connect through your browser, copy the TEA's e-mail address in the "To:" line of your favorite e-mail package.