4 April, 2002
Weather: Sunny
High 26
Low -6
Field trip to Aurora Pond
At University Park elementary school, Dr. Jeffries and I visited two classrooms to talk about snow and ice science. After a brief discussion on purpose and equipment, we all went outside on the
school premises to do some hands-on snow activities. That afternoon, we met with a group of Deaf and Hard of Hearing students from elementary to high school level and went through the same procedures. This time, we brought them to Aurora pond for snow activities. After today, Dr. Jeffries managed to recruit a couple of future ice scientists. Thanks to Fairbanks teachers at University Park for making this exciting event happen!
So, What Do You Think?
We head back to Poker Flat tomorrow to take measurements on all four ponds: MST, 31.6 Mile, 33.5 Mile, and Jalpertia pond. With gradual temperature changes, what do you think will happen to the snow and
ice within the next few weeks? Data will be posted tomorrow for your general analysis.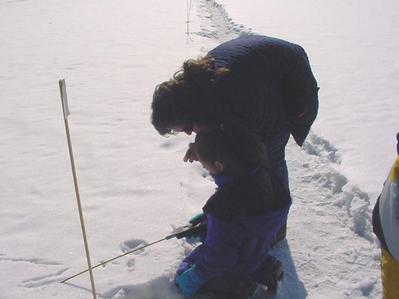 1. Teacher of the Deaf, Nancy demonstrates surface temperature on Aurora pond.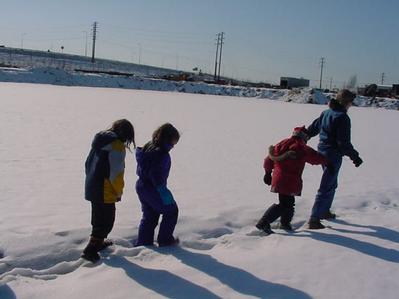 2. Interpreter, Lynette leads students to the next station.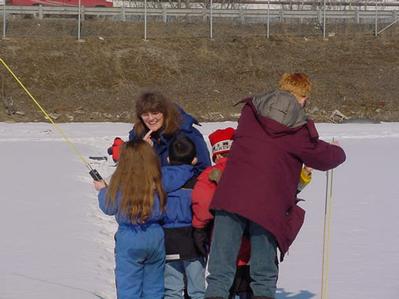 3. Base temperature measurements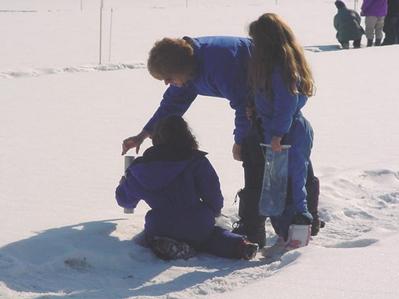 4. Density station - students collect snow samples using a snow tube, spatula, and plastic bag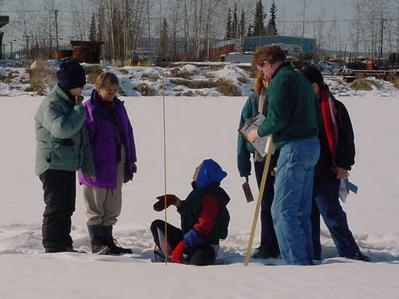 5. Student begins snow sampling procedures.
---
Contact the TEA in the field at .
If you cannot connect through your browser, copy the TEA's e-mail address in the "To:" line of your favorite e-mail package.