22 February, 2000
Introduction to my students and team.
Question 4: What are some of the official state emblems of Alaska?
I finished all of my required dives and made a quick trip to Fairbanks, Alaska in October to do a checkout dive with one of the members of the dive safety board. There aren't many places to dive in town, so we ended up using a gravel pit near the airport. The gravel pit's silty water didn't make it the most attractive dive site I have ever been to, but it got me the "ok" to dive in Antarctica. : )
My last day in the classroom was crazy! Besides finishing off demonstrations and projects during class time, we had a television news crew filming and interviewing for the first three class periods of the day. Another station came after school was out and I was doing some last-minute organization. Ms. Day, the teacher who will be taking over for me while I am gone, was observing today as well. We all survived, and tomorrow morning (after I pack) I will leave for Antarctica.
I will take some space here to tell a little bit about my students, team and school so everyone reading this has an idea of where I am coming from. I teach science for the Coral Team (one of the four 7th-grade teams) at Hanshew Middle School in Anchorage, Alaska. There are 110 students on the team whom I have during the first four periods of the day for 45-minute general science classes. Then we have lunch followed by two periods of P.E. and electives. The final class period of the day for all of the students on our team is a reading class, which they have with one of the five team teachers. There are about 28 students in each science class, 22 in reading.
Students have individual lockers in the halls. Each team has lockers assigned near their core classes. On the Coral team, the science class is on the second floor while the rest of the classrooms are clustered on the first level. The other core teachers on the Coral team are Mr. Graham (Math), Mrs. Rostin (Social Studies), Ms. Vangoethem (Collaborator), and Mr. Wallant (Language Arts). In social studies we are finishing up our Asia unit, and in science we are learning about Antarctica and working on Science Olympiad events.
A HUGE THANK YOU to all of my students and other kiddos for the letters, notes, thank you's, questions, ideas, artwork and creatively folded notes! I will answer all the questions and respond to the comments in journal entries, just not all at once. I will miss being at school with you, so continue to stay in touch.
Some of the things my students want people to know about them and their school are: Hanshew is the best middle school or "da bomb",
everyone is nice and friendly,
they enjoy being on the Coral team,
each science class thinks they are the best,
our team has taken fun field trips bowling, orienteering and downtown, (in a rare moment of truth) they have "cool teachers", and
we are a great group of students!
Answer 3: Standard curves are the graphed values of a series of known concentrations that unknown samples are compared against to determine their concentrations.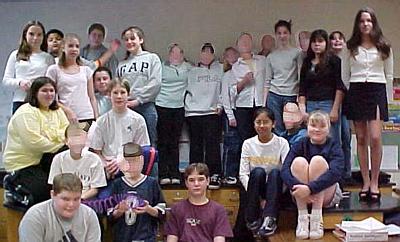 Science class, period 2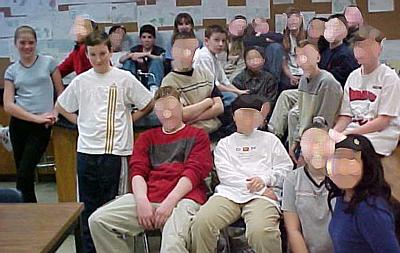 Science class, period 3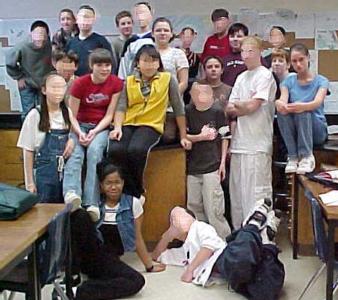 Science class, period 4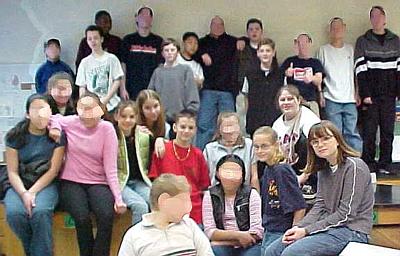 Science class, period 1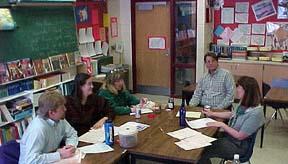 The Coral Team teachers at the daily team meeting.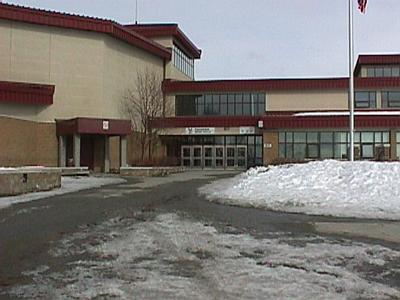 Hanshew Middle School main entrance.
---
Contact the TEA in the field at .
If you cannot connect through your browser, copy the TEA's e-mail address in the "To:" line of your favorite e-mail package.