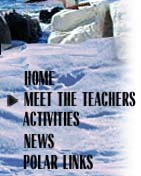 28 October, 2001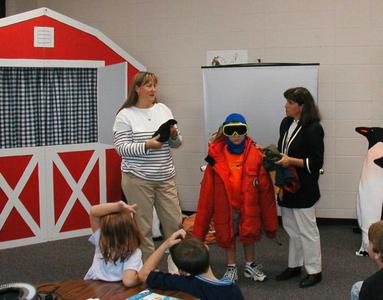 One of my responsibilities as a TEA, "Teacher Experiencing Antarctica and the Arctic", is to make presentations in order to transfer this polar expedition to others. To date, I have made presentations to over 3000 people. I have been so fortunate to meet with students and teachers at West Elementary, W.A. Wright Elementary, Carroll Oakland, White House High School, and the Tennessee School for the Blind, Crockett Elementary, and Grassland Middle School. My goal is to pull students and adults into learning along with me. Betty Trummel, a fourth grade teacher from Crystal Lake, Illinois, came to Nashville to help make presentations including the Davis-Kidd Bookstore and the Mt. Juliet Library. She went to Antarctica as a TEA in 1998. We showed extreme cold weather gear, as well as slides of my field camp and photos from Betty's Antarctic experience. It is through learning that we see changes and growth within our lives. I will be leaving tomorrow for New Zealand before being deployed to Antarctica. Come learn along with me. Life is an adventure, and it begins with the "need" to learn.
---
Contact the TEA in the field at .
If you cannot connect through your browser, copy the TEA's e-mail address in the "To:" line of your favorite e-mail package.