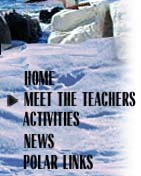 29 October, 2001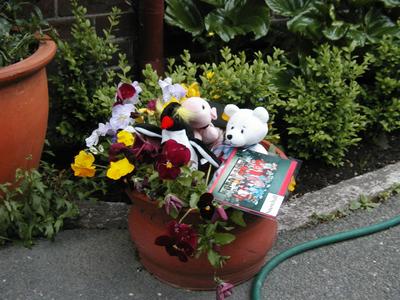 The flight from Nashville, Tennessee to Christchurch, New Zealand took about 19 hours. I flew non-stop from Nashville to Los Angeles, then boarded a plane for Auckland, New Zealand. I went through customs in Auckland before leaving for Christchurch, New Zealand. The time of arrival in Christchurch was 10:20 a.m. on October 31st, but due to crossing the International Date Line, the time back home was 3:20 p.m., October 30th. Raytheon Polar Services met the Antarctic parcticipants at the airport with information on scheduled times to report to the Clothing Distribution Center. Three characters made the flight with me. My fourth grade students sent "Spike" the penguin to take part in this great adventure and to bring a little part of them with me. Donna Brandt's first grade students from Woodhaven, Illinois sent a geo-pig that has already made it to several continents. Betty Trummel's fourth grade students from Crystal Lake, Illinois, sent a geo-be! ar to continue on with one of th e Winfly crew, Myrna Gary, who came in August on the first plane in to Antarctica after the winter months.
---
Contact the TEA in the field at .
If you cannot connect through your browser, copy the TEA's e-mail address in the "To:" line of your favorite e-mail package.