16 November, 2001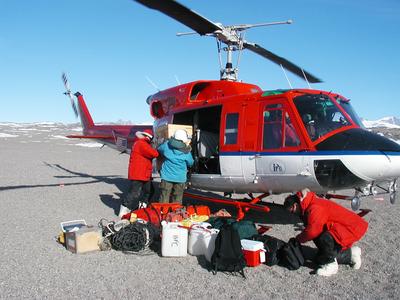 Dr. Pollock, Dr. Korsun, and I are heading to McMurdo today. Transportation to and from Explorers Cove is by helicopter. Whenever a helicopter comes to McMurdo, plans are made to utilize each helo trip wisely. We will take along anything that needs to go back to McMurdo with us. While in McMurdo, we will do laundry and get a resupply of food. I will enter my journal entries and help get things ready to return to the field. Dr. Pollock will be leaving Antarctica this weekend, if weather permits. Dr. Alexander, who has been working at Crary Lab this week, will return to New Harbor with us on Monday.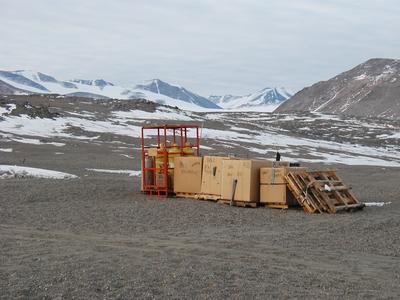 It takes a lot of work and planning to get the cache ready to go back to McMurdo by helicopter. All waste water or products are sent out of field camp. While in camp, we must separate trash into different boxes for burnables, food, metals, and plastics. Human waste is also separated and put into barrels and 50 gallon containers to go back to McMurdo. Antarctica is a pristine environment. Regulations require that it remains that way, especially since Antarctica is used for science research.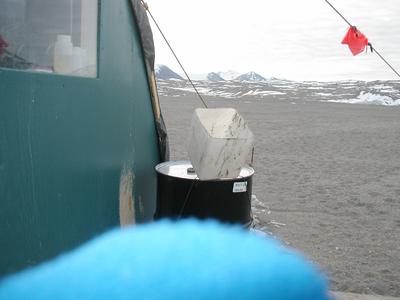 We pour any waste water (for dishes or bathing) into a 50 gallon barrel. Waste water can never be thrown out on the ground. It must be put into a barrel and sent back to McMurdo.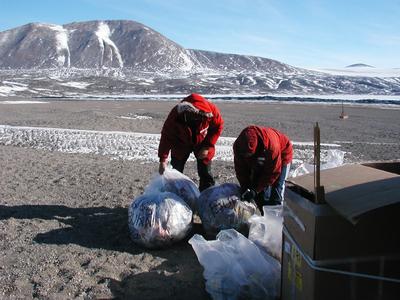 After sorting and labeling trash, it is put in the retro staging area to be returned by helicopter to McMurdo. Everyone has to go to "trash school" to learn how to dispose of "everything" into proper containers. We must know what is burnable and what is considered plastics, or metals. Food will be disposed of in a separate container.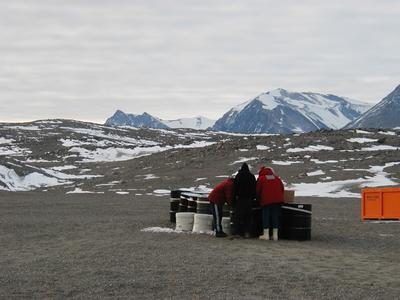 The retro stage area is being readied to go back to McMurdo.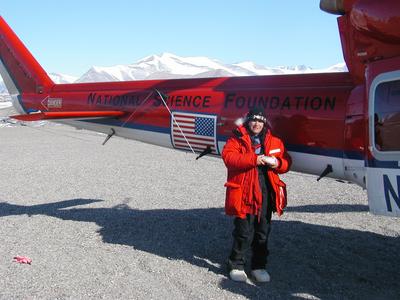 The National Science Foundation funds science research in Antarctica. They provide scientists with the opportunity to do science research projects that may very well affect us during our lifetime. The unique conditions of Antarctica make it a special place for research. Dr. Bowser's project finds Antarctica unique because Explorers Cove is one of the few places on Earth where divers have access to an abundance of forams at the bottom of the ocean , which resembles the deep, deep ocean.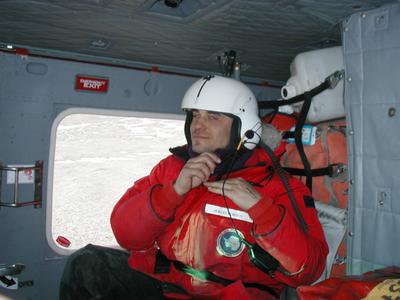 Dr. Sergei Korsun, one of my team members, is from St. Petersburg University in Russia.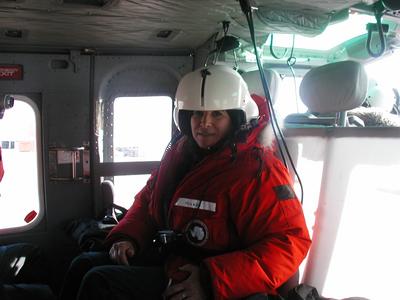 Traveling by helicopter gives me the opportunity to see glaciers, sea ice, tidal cracks, and landforms from overhead, which is another perspective and view of Antarctica.
---
Contact the TEA in the field at .
If you cannot connect through your browser, copy the TEA's e-mail address in the "To:" line of your favorite e-mail package.