9 August, 2000
Trying on Antarctic gear:
Today we had the opportunity to try on the gear that we might be wearing in Antarctica. We also took pictures of the 2001-2002 Antarctic and Arctic Explorers. Our meetings have been informative. Guy Guthridge from the National Science Foundation Antarctic Polar program spoke to us about how we would be matched up with a P.I., Principal Investigator. The more I hear about the Antarctic, the more I realize my need to go there. I feel that this research is important to our lives. My goal is to help others realize why the study in Antarctica is so important. I want to create this awareness in my students.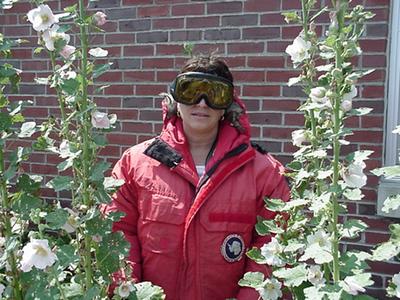 I am trying on a parka for the Antarctic.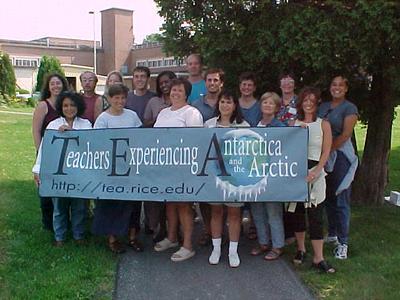 This is a group picture of the 2001-2002 Antarctic and Arctic teachers.
---
Contact the TEA in the field at .
If you cannot connect through your browser, copy the TEA's e-mail address in the "To:" line of your favorite e-mail package.