5 May, 2003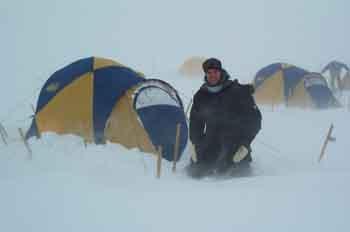 We are socked in today. Last night the wind started to pick up and by this morning the winds were at 37 knots. I believe a knot is 1.2 mph if you like to figure it out. It was impossible to tell where the snow ended and the horizon started. All of our tents were drifted in and each person had to dig out the snow that was trapped between the fly and the tent. The temperatures were only slightly below zero but the sind chill and visibility made drilling impossible for the day. Most of us spent our day in the cook tent telling stories, working on crosswords and eating! Once the wind died down a little we could dig out much of the equipment that was buried beneath the drifts of snow. Mother nature slowed down any data collection for the day.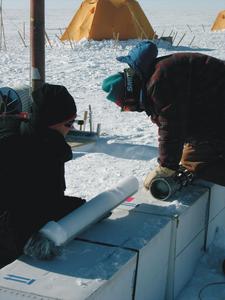 Catching the core as it is pushed from the drill barrel.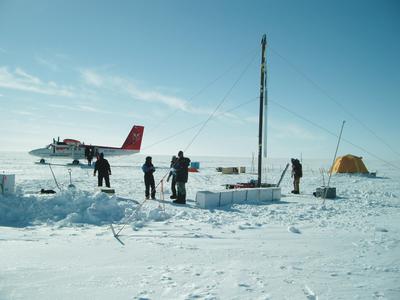 The drill and our "taxi" behind.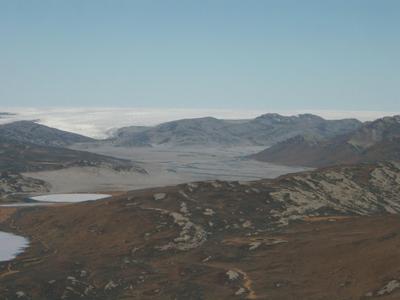 Edge of ice sheet with outwash plain in foreground.
---
Contact the TEA in the field at .
If you cannot connect through your browser, copy the TEA's e-mail address in the "To:" line of your favorite e-mail package.