8 June, 2004
On our way!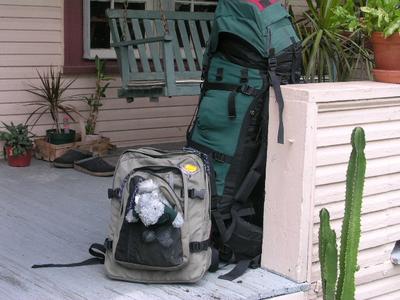 Left home at 12:15 p.m. after a morning of scrambling to attend to last-minute details.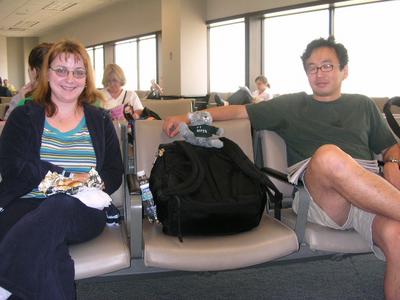 Uneventful flight to Minneapolis, reading background information from AMAP: Arctic Monitoring and Assessment Program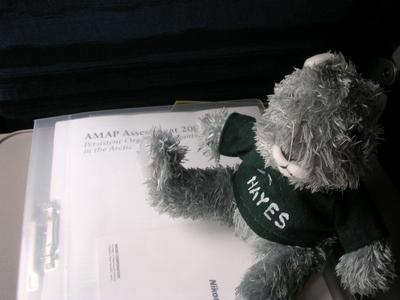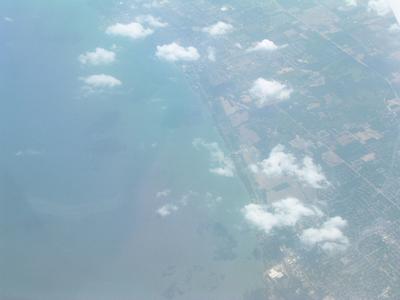 We flew over Milwaukee (where my favorite aunt Wendy lives)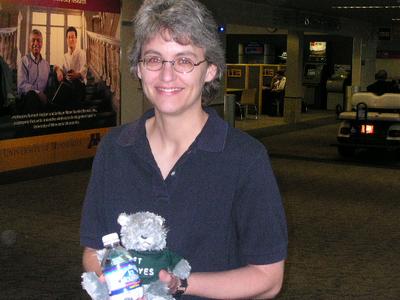 Meet Penney in Minneapolis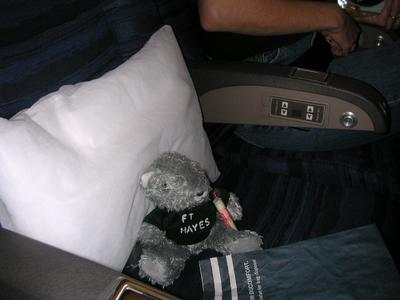 One of the reasons traveling is so fun is that traveling is a chance to throw moderation to the wind and to eat new junk food in large quantities and in exciting new combinations.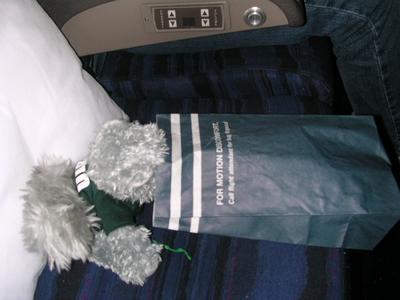 Of course, binging on junk food has its consequences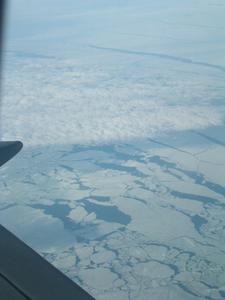 The flight was long (5.5 hours), but extraordinary. Talking with Penny and Amanda was most enlightening (more on this later), and when the clouds broke, we saw extraordinary scenery (Some speculate that the giant ice-covered lake is Great Slave Lake.)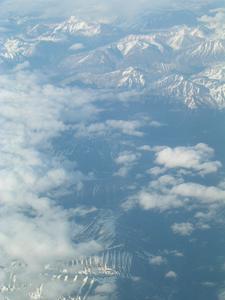 And the Canadian Rockies were pretty cool too!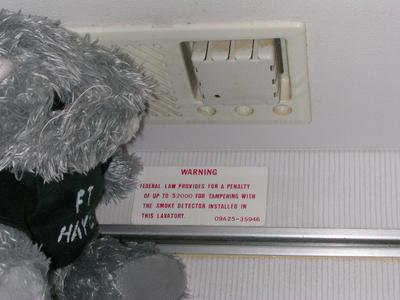 Naughty squirrel! Do NOT tamper with the airplane smoke detector.

We arrived in Fairbanks without a hitch and took every first-timer's obligatory picture with the stuffed polar bear in the foyer of the airport. Note to self: polar bears are NOT cuddly.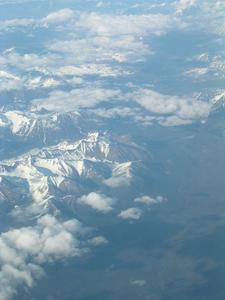 VECO Polar Resources (the company that handles the logistics of much of the National Science Foundation's Arctic research) left a truck for us in the parking lot (along with my sleeping kit, waders and waterproof gloves. We zipped over the University of Fairbanks (we are staying in student dorms), dropped off our stuff and dashed back into town for dinner at a Thai restaurant.
---
Contact the TEA in the field at .
If you cannot connect through your browser, copy the TEA's e-mail address in the "To:" line of your favorite e-mail package.