5 December, 2001
Today has been an extremely busy day, so much so that I had to forget about sleeping. Jerry and I are working hard on completing everything before the arrival of Bai and Serap, the two scientists from Bartol Research Institute. I cannot wait for them to arrive because then the tank can be filled with water and my work will be completed. As a result of today's busy schedule, I am going to cut my journal entry short. I will compensate by including some random pictures taken while working at the South Pole.
Biological Data
Saturated Oxygen: 93%
Pulse Rate: 94
Weather Data
Temperature: -29.5 F
Wind Chill: -49.3 F

Neil, a regular at the pole, manning the radio in COMM center.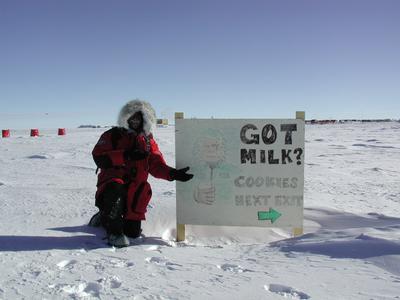 Mats standing next to a humorous sign next to the ice runway.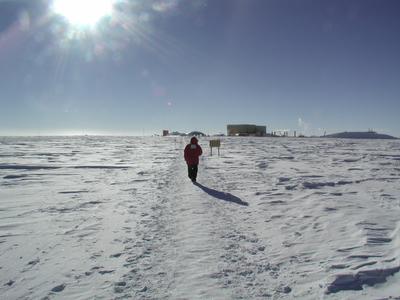 The footpath from the SPASE Shack to the dome.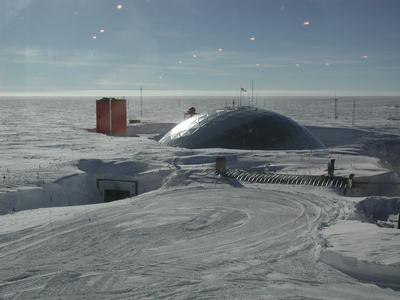 A view of the dome from a section of the new station under construction.
---
Contact the TEA in the field at .
If you cannot connect through your browser, copy the TEA's e-mail address in the "To:" line of your favorite e-mail package.