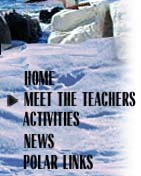 20 November, 2000
Allison Shelly the head photographer from Education Week Newspaper in Washington came out to Billings on the 17th and 18th to do some pictures to appear in the arcticle that David Hoff is writing. Allison visited my classes, went to Bench Elementary, and then visited with the STaR Teams as well. She also was given a couple of the UV Bead Zipper Pulls to have when she visits the Dry Valleys in January. Today I got my tickets! I guess this means that I really am going. Delta from Billings to LA and then on to United to NZ. The excitement is starting to mount! I am also acutely aware that my wife and son are starting to have second, third, and fourth thought about me being gone over the Christmas Holiday. I am hopeful that they will do as well as I! It is true that it is easier to be the one going than the one(s) staying.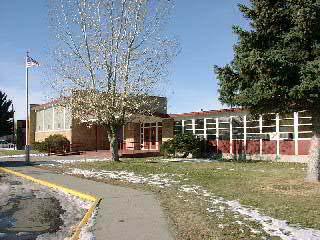 Since I have been talking about Bench Elementary I thought that it might be nice to have a visual to go with the school. Bench is a fairly typical K-6 school in Billings. One of the oldest in the Billings Heights and a school with a very diverse student population that makes for a great learning and teaching environment.
---
Contact the TEA in the field at .
If you cannot connect through your browser, copy the TEA's e-mail address in the "To:" line of your favorite e-mail package.