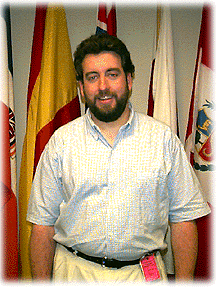 Tom Spencer is a teacher with Chesapeake Public Schools where he teaches Engineering and Physics for Technology at the Center for Science and Technology.




Tom spent several weeks in Antarctica under a program sponsored by the National Science Foundation that involves teachers with scientific research. He worked with the Antarctic Muon And Neutrino Detector Array (AMANDA) project. AMANDA is a special telescope that looks at things from galaxies that cannot be seen with the human eye.



Go to Tom's Site to Follow His Adventures While in Antarctica!