20 December, 2002
McMurdo First Day
Our first day is really just a continuation of yesterday since we arrived around midnight. After a few hours of sleep and some breakfast it's off to the "Chalet" where we'll start our indoctrinations. We meet about 15 people who run many of the various organizations needed here. There's a huge emphasis on safety. Karina Zavala is in charge of our team until Bruce arrives. We head over to the Crary Lab to check on an office space that has been reserved for us to plan out who will do what today so we can maximize our time. We have a lot to do but the most important things right now will be getting the ball rolling for lining up all the equipment we will need in the field. We will also have the task of figuring out what food to take with us, get smart on being able to operate the radios we'll use and include them in our equipment supply. We'd like to do as much as we can today because tomorrow we'll be going to "snow school" or "survival school" or just plain "happy camper school" to learn how to be safe in the field.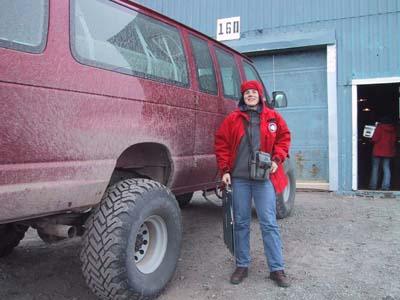 1. Sarah next to one of the "Monster Vans" outside the Berg Field Center (BFC)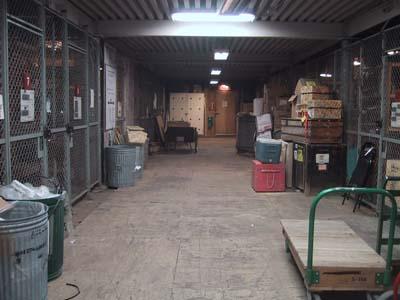 2. Inside the BFC are equipment storage areas. We had already sent a request ahead for some of the field equipment we would need.

3. Amanda and Taber go through the inventory lists to ensure the equipment is present while the rest of us check that it's in good condition.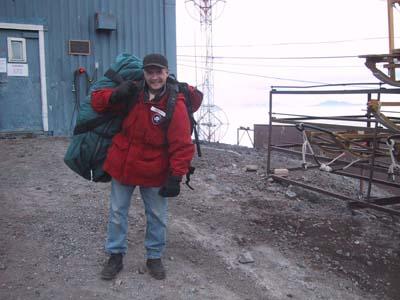 4. We'll be able to test some of the field gear tomorrow at the snow school so I'll take some back to the dorm.


5. The view looking out of the Crary Lab across to the Dry Valleys where we' ll eventually be.
---
Contact the TEA in the field at .
If you cannot connect through your browser, copy the TEA's e-mail address in the "To:" line of your favorite e-mail package.