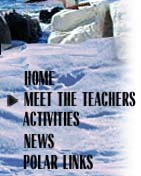 24 October, 1998
This morning, I ran osmolarity and glucose tests on the blood from yesterday, and as I was considering the directions I need to leave for the continuation of my study I realized that the insulin doses I was using were not as concentrated ass I had intended them to be. So, I spent much of the rest of the day planning an experiment for tomorrow that could test the new insulin solution. Hopefully with the stronger dose the increases in blood glucose will be greater. With these results I'll be better able to plan the rest of the experiment. We also talked about what work I would be doing once I'm back in Omaha. I injected two fish tonight with the "new and improved" insulin and will check to see that they handled it OK in the morning. I'm also checking to see if there is a change in either the glucose or osmolarity levels if the serum is frozen before I measure the levels. (The whole blood sits on ice for 2 hr. and then I centrifuge it to separate the cells from the serum, which is tested for ion concentration or osmolarity and glucose concentration.) After dinner, we took a quick walk to Discovery Hut which is very close to McMurdo at Hut Point on Ross Island. In 1902 Scott's ship, the Discovery, was iced in at McMurdo Sound, where the crew spent the winter preparing for a trek to the South Pole. The hut was used for storage and space for preparing animal skins and even a theater of sorts. Various explorers used the hut as they traveled, and finally in 1904, the ice in front of the ship was "blasted", and the Discovery was free! We also peaked into a building that serves as a greenhouse. Tomatoes, spinach, leaf lettuce, and a wide assortment of herbs were thriving inside. Before the large influx of people, I regularly saw fresh salad fixings from the greenhouse at meals, unfortunately the amount of produce can't keep up with all the peeople anymore.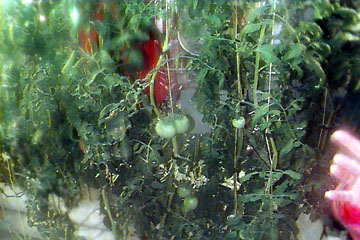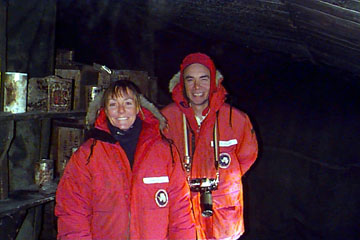 ---
Contact the TEA in the field at .
If you cannot connect through your browser, copy the TEA's e-mail address in the "To:" line of your favorite e-mail package.