24 November, 2001
Nov 24th- Thanksgiving in Antarctica
Today was our day to celebrate Thanksgiving. I woke up around 8:00am and went to my favorite place for writing journals-- The Coffee House. This place is wonderful. I spend most nights there because I can plug my computer in, write my journals and go online. The Coffee House is a great place for people to get together and chat, drink coffee, read or play board games. Everyone knows me now as the woman with the computer.
We had our Thanksgiving dinner at 4:30pm. Our whole team sat together and had a good time. I was very sad during the meal however. I really miss my husband Scott. It really hit home as we sat down to dinner. I just wished that I could have been with him for Thanksgiving. I know that I will see him in a few weeks, but I was still very sad.
After the meal I decided to go for a walk. I wound up hiking up Observation Hill again. I sat for a while on a rock. It felt good to be up there looking out over the sea ice. It was a warm evening, about 34 degrees F. The Transantarctic Mountains were standing proud in the distance. What a beautiful place I'm in! I wish Scott could see it.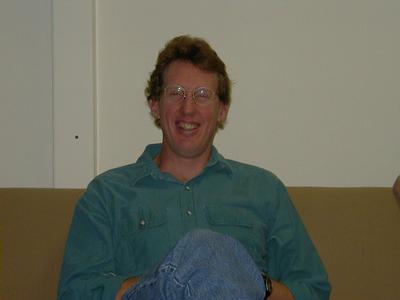 Our third principal investigator (PI) arrived this week. Here is Andy Nyblade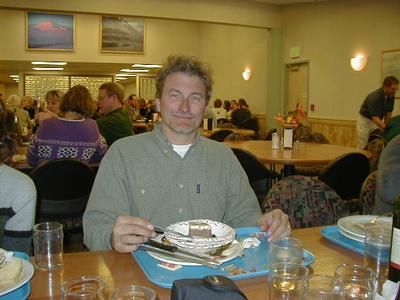 Doug after a yummy meal

Writing my journals!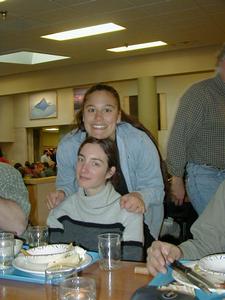 Juliette and I having fun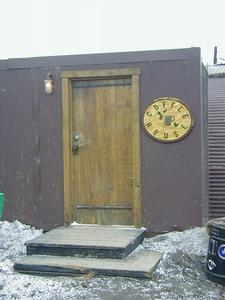 The outside of the Coffee House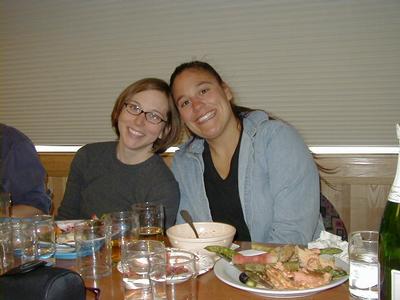 Maggie and I at Thanksgiving dinner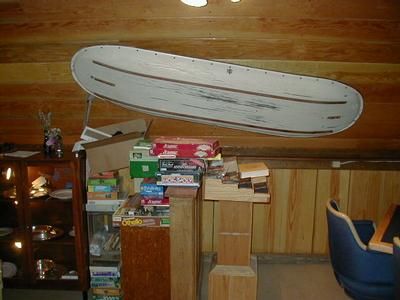 Here are some of the games at the Coffee House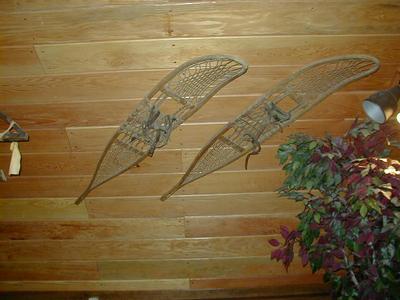 A pair of snowshoes on the wall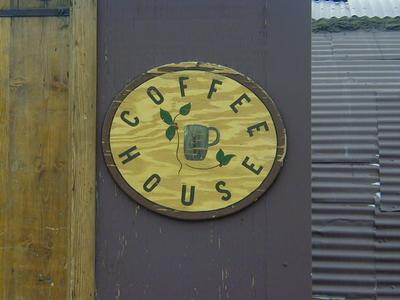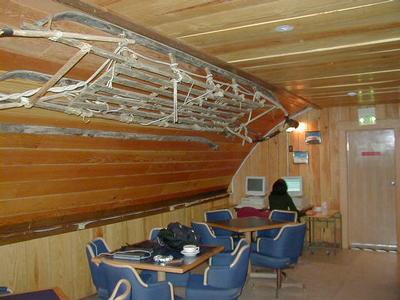 There is an actual sled hanging on the wall. Notice my computer on the table.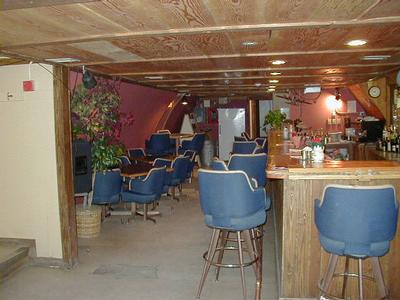 The inside of the Coffee House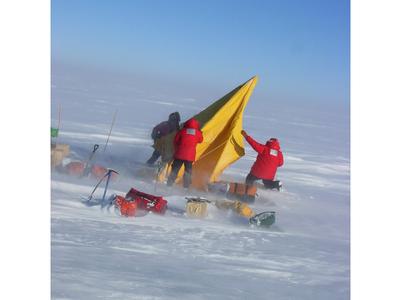 This is a picture of some of my team members on the polar plateau this week. Since my trip up there, they have been putting up a tent around the instruments to help with the problem of the wind. Their pilot, Michael Suitor, took this picture by leaning out of the plane. Looks like a fun place, eh?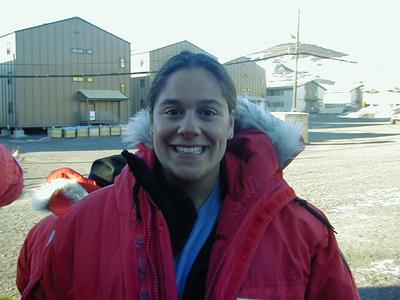 I forgot to send this the other day. This was taken just after my trip to the glacier. Even with sunscreen, I still burned!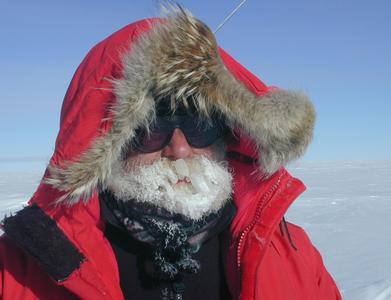 This picture was taken by Doug on one of his trips to the plateau. Look at Don's frosty beard! The Iceman Cometh!
---
Contact the TEA in the field at .
If you cannot connect through your browser, copy the TEA's e-mail address in the "To:" line of your favorite e-mail package.