23 November, 2001
Nov 23rd- Science
Today we finished up the final preparations for Tamcamp. The group going up to the plateau will install eleven seismic stations while there. We had to get the equipment ready for shipment to Tamcamp this coming week. Our days have pretty much been the same at work. At this point there are a lot of little things that have to be done like crimping spade lugs onto cables that will be used to connect the solar panels to the stations, cutting insulation for the seismic sensors, carefully packing up the power boards, drilling holes, attaching wires etc.
Seven team members will leave for Tamcamp next Friday (weather permitting). Another group of three will go off to West Antarctica to work on a different project. There will be five of us left here to continue installing seismic stations by way of helicopter. Because we have been so busy, it has been hard to find the time to sit down with the scientists to ask questions about the data they hope to retrieve. Hopefully when the groups go off to do their projects, there will be more time for this.
One interesting thing that has been discovered over the past few weeks is that the wind generators do not work well up on the plateau. The belief is that the temperature is just too low for them to work properly. The scientists have decided to stop using them at these sites. This means that during the Antarctic winter when it is dark, and the solar panels don't work, there will be no data recorded at the seismic stations on the plateau. This is a perfect example of how science works. Science is all about trial and error. In order to make discoveries, scientists have to do experiments and modify them when they don't work. Science is never a simple process. It takes perseverance and time.
Since this Saturday is our Thanksgiving, and there are no flights coming or going, our team has the whole weekend off!! This feels like the greatest gift! We are so excited!! After dinner tonight, Juliette and I walked out to Discovery Hut. When I went there the other day my batteries died just after I took a few pictures of the hut. Tonight I got to take lots of pictures. It was so windy as we were walking. We had fun!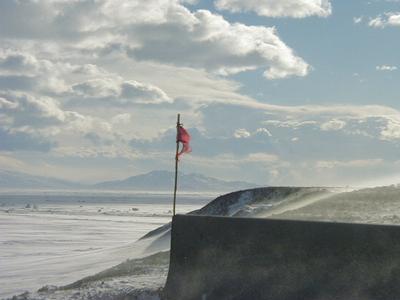 Yet another tattered flag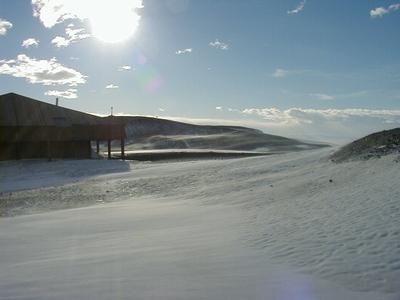 Discovery Hut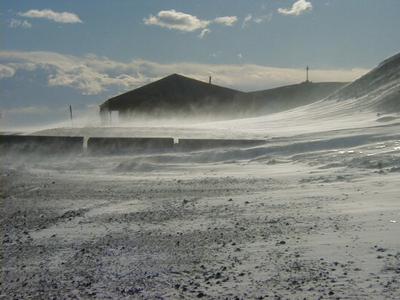 The wind was blowing!!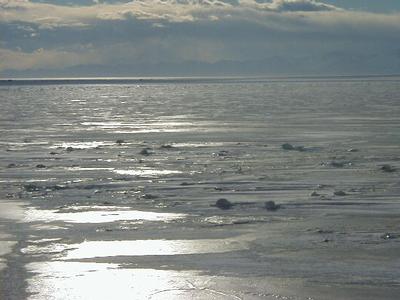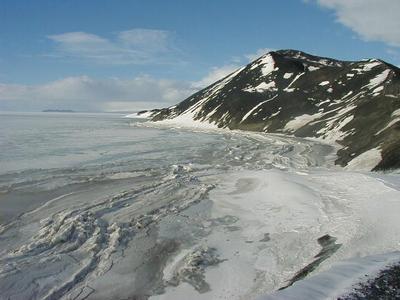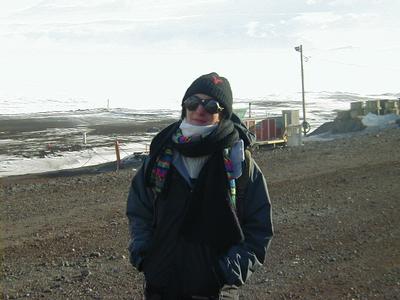 Juliette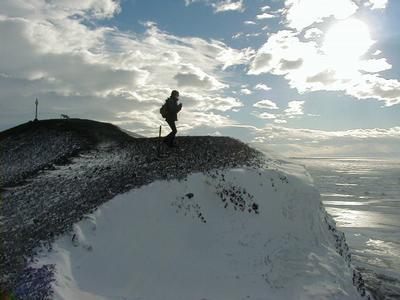 Juliette walking up the hill to Vince's cross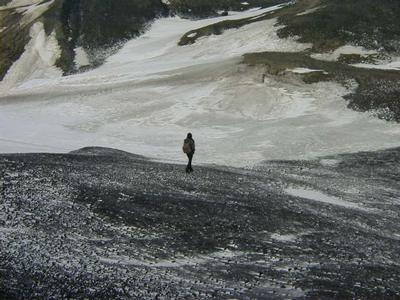 Juliette walking back down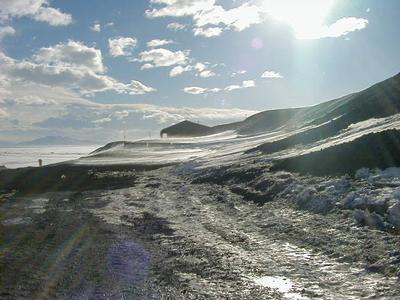 Juliette and I walked along the road to Discovery Hut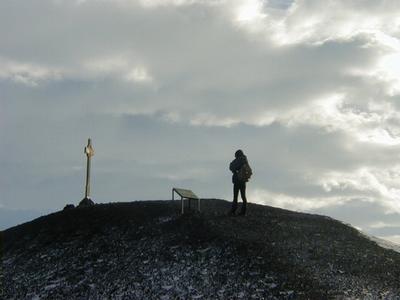 Juliette is reading a plaque. It's written in four languages. French is one of them!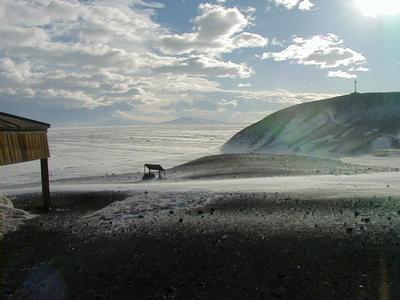 Views from the hut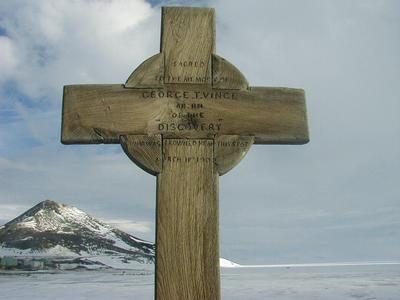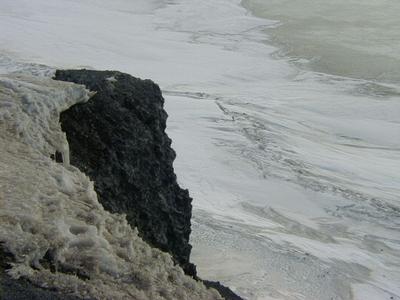 The cliff that Vince fell over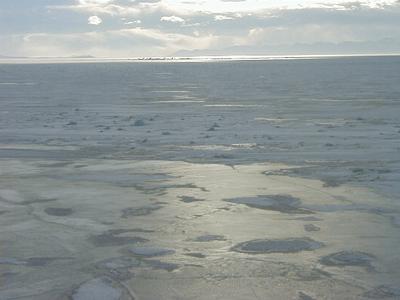 The sea ice of McMurdo Sound
---
Contact the TEA in the field at .
If you cannot connect through your browser, copy the TEA's e-mail address in the "To:" line of your favorite e-mail package.