29 November, 2000
An interesting happened while I was working on my email yesterday. I turned around and saw Von Walden my PI bent over another computer. Von was suppose to already be at the Pole by now! It seems that flights have been canceled since the 20th of November due to poor weather at McMurdo and even Solar Flare activity that raises havoc with electronics on aircarft. Von was scheduled to leave today but that didn't work out. Maybe tomorrow he will go. Running into Von was actually a great thing for me since he has been here many times and knows the town and where the good food and fun are. He is also staying at the same B&B, the Devon. After checking the old email, we headed to town on the supershuttle, at $4NZ a very cheap trip. The NZ $ is about $.42 US, so my money seems to actually be going pretty far. Once we got to the City Center and checked into the B&B, it was off for a little expolring in the heart of Christchurch. Oh and the search for food too. You may have noticed that I sort of messed with the dates of my journal. I am actually writing this on the 1st of Dec. I am taking advantage of the day lag to get an extra entry in while I am here.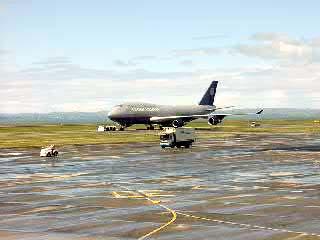 Well it was a long flight on this big 747! Albert and Waddlesworth are happy to finally be in New Zealand. We are going to walk about 900 meters over to the domestic terminal to catch our flight to Christchurch.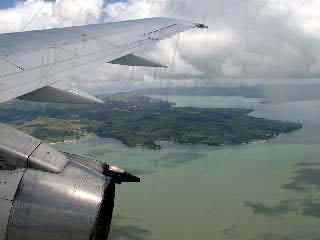 We are on our way to Christchurch!! It is great to see the "sea" again. The coast looks rough and very green.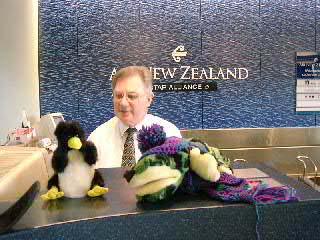 It is spring in New Zealand! It is wonderful to see the colors, and the green. I will probably really appreciate it more when I return in January.
---
Contact the TEA in the field at .
If you cannot connect through your browser, copy the TEA's e-mail address in the "To:" line of your favorite e-mail package.