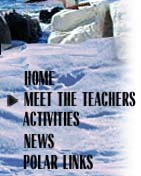 8 November, 1996
The days around here are always interesting because there is something new that needs to be done. Next week the collecting will be done at the ice edge so we'll be going about fifteen miles out on the sea ice by skidoo. Of course that means we had to go to skidoo school to learn what to do if belts break, the thing won't start, and generally how to maintain it in the field. There is a reasonable chance that someone will lose a key so the first lesson was how to "hot wire" one without a key. This was my first time using a snow mobile, I never liked the idea of going through the woods in New England with something that made so much noise. Here they still make as much noise but they are more of a necessity when traveling a long distance over the ice.
Dom Tedeschi
tedeschid@earthlink.net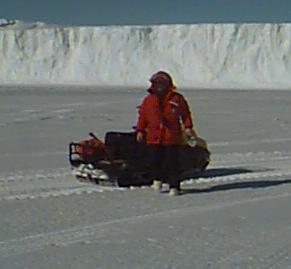 ---
Contact the TEA in the field at .
If you cannot connect through your browser, copy the TEA's e-mail address in the "To:" line of your favorite e-mail package.