11 January, 2003
Flags
Before coming to Antarctica I discussed the idea of logos and flags with my students. It seemed fitting that a design made by students should be on a flag that could be flown at the base camp in Bull Pass. Many outstanding designs were made because our students are so creative. One was settled on and my able wife, Kathy, made the flags and T-shirts with the designs on them. Not only is the team logo represented but also a Town of Yarmouth flag was created which Kathy made using the design from metal emblem. These flags will be flown in the base camp for the duration of our project and presented to the high school and the town on my return.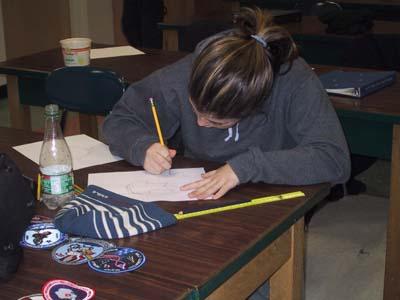 1. Madelyn designs a logo for the team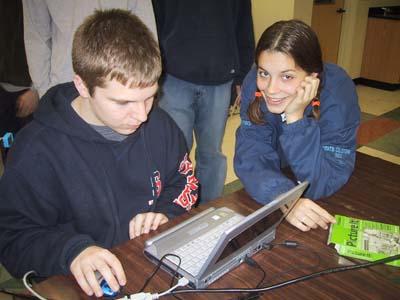 2. Mike and Shannon put the logo on a computer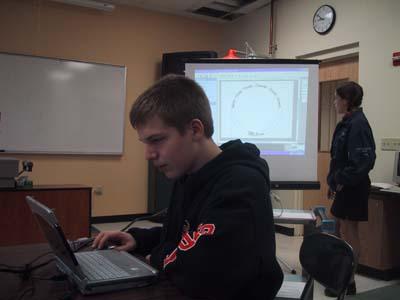 3. The team logo is made using graphics software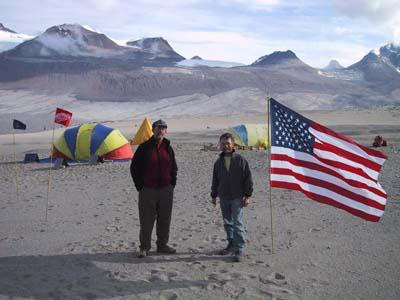 13. Bruce & I near the American flag. The green flags in the background are used as markers for the HF radio antennas so the helo pilots can know where the antenna is.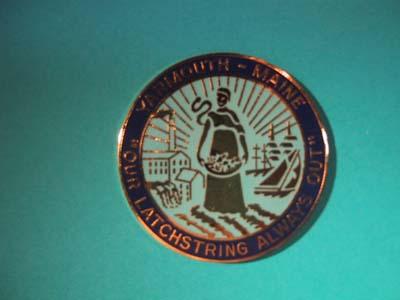 5. The Town of Yarmouth emblem is digitized from a metal emblem and made ready to be transferred to a flag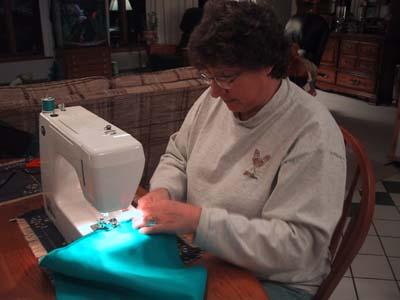 6. Kathy makes the flags which will be taken to Antarctica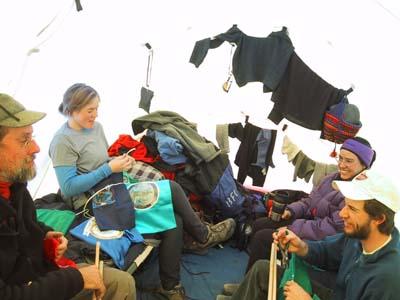 7. In a tent at the base camp the team ties the flags to poles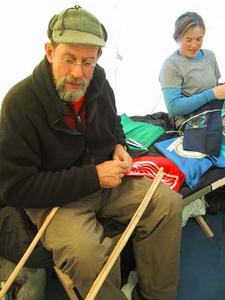 8. Bruce prepares a flag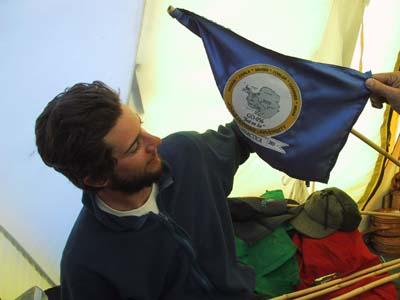 9. Taber checks the team flag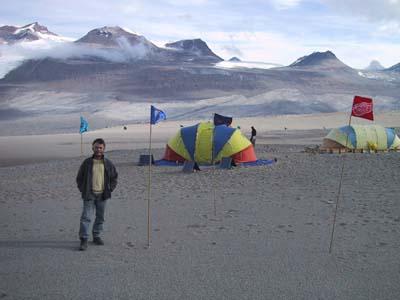 10. The flags are set up at the base camp in Bull Pass, Antarctica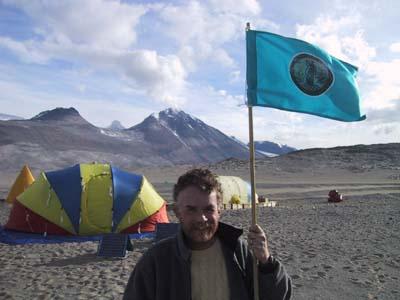 11. The flag representing the Town of Yarmouth, Maine

12. The team flag
---
Contact the TEA in the field at .
If you cannot connect through your browser, copy the TEA's e-mail address in the "To:" line of your favorite e-mail package.