23 October, 2002
Let's meet the team!
Dr. Bruce Marsh is the leader. He's a professor here at John's Hopkins University and has been involved in the study of magma physics, volcanoes, plate tectonics, and geology for over thirty years. We both come from Michigan. He grew up in the Upper Peninsula in a town just off Lake Superior. Bruce has been to Antarctica and the Dry Valleys five times. Bruce is coming to the High School in Maine on the 7th and 8th of November.
Besides Bruce, the other members of the team are Taber Hersum, Sarah Fowler, Karina Zavala, and Amanda Charrier. These folks are graduate students working towards their PhDs in geology. Each shared a wealth of knowledge during my few days at the University.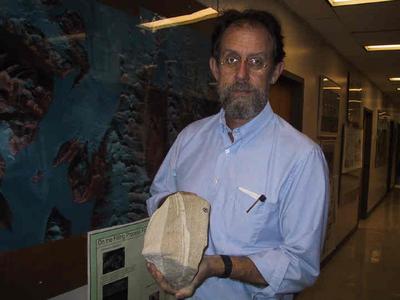 1. Dr. Bruce Marsh has been involved in geology all over the world for over 30 years. He's our team leader and is one of the top geophysicists on the planet.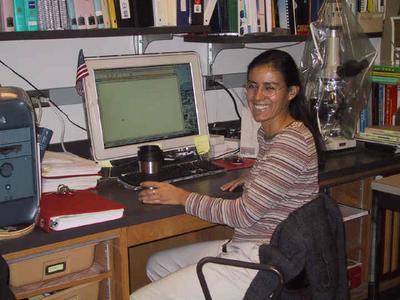 2. Karina has been to Antarctica once before during the 1999-2000 season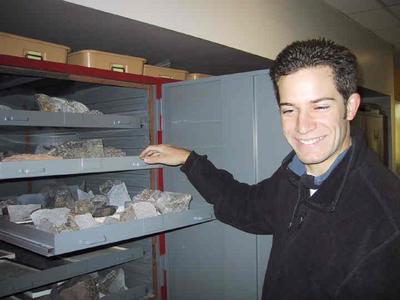 3. Taber and I will be sharing one of the Endurance tents in the Dry Valleys. He celebrated his 25th birthday last Friday.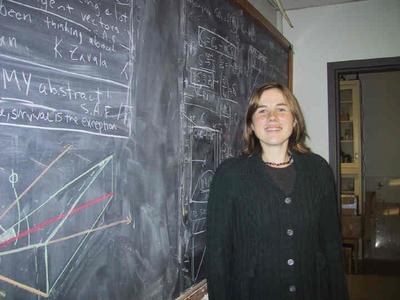 4. Sarah is from New Zealand and is an eloquent, knowledgeable speaker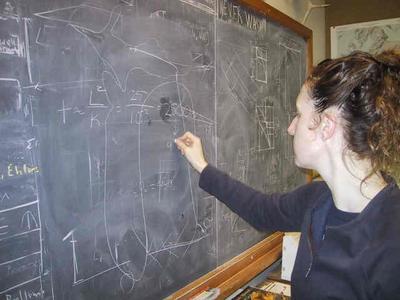 5. Amanda demonstrates her math and science talent by determining the length of time it would take for a sample of magma to solidify. She starts with a differential equation.
---
Contact the TEA in the field at .
If you cannot connect through your browser, copy the TEA's e-mail address in the "To:" line of your favorite e-mail package.