22 October, 2002
JHU Visit
John's Hopkins University (JHU) is a beautiful campus located near Baltimore, Maryland. This is where I'm spending a few days to meet the team I'll be going to Antarctica with. During the expedition to the Dry Valleys region I'll do a more in depth interview of the team members but for now suffice it to say that these are some great folks that I'll be going with.
Most of my time involved attending presentations and studying the geology background I'll need to be effective in the field. Equally important as the science is the sheer logistics involved in going to such a place. Dr. Marsh, the team leader, showed us slides of his previous expeditions and special attention was given to the safety aspects of working in such a remote, desolate area. I seems strange to think about leaving the US in less than two months to go to such a cold location when you can still walk around outside in warm weather.
Most of our discussions revolved around the magma system and geological structure in the Bull Pass area of the McMurdo Dry Valleys. We will be located at a remote field camp there. All of our equipment, food, and drinking water will have to be brought with us. This will be transported by helicopter and we'll need to set up the camp. There will be no Internet or running water where we'll be. Think of it as extreme remote camping in one of the most remarkable places on Earth!
We discussed the type of clothing we would need and how the issuing process of Extreme Cold Weather (ECW) gear would go once we get to Christchurch, New Zealand. How we would get to McMurdo and the various things we would need to take care of once we got to the ice. We'll need to attend a survival course for our own safety. Right now it hardly seems real. We also discussed the areas we would travel to in the Dry Valleys to do our field work of collecting rock samples and taking notes about the paths that the magma in the region has taken as it pressed its way through the associated rock in the region.
Tomorrow I'll introduce you to the team!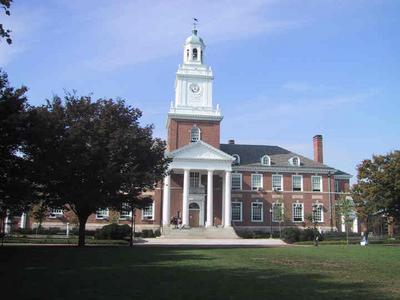 1. Welcome to the beautiful campus of John's Hopkins University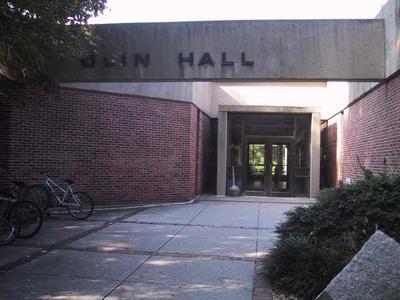 2. Olin Hall is where the geology labs and classes are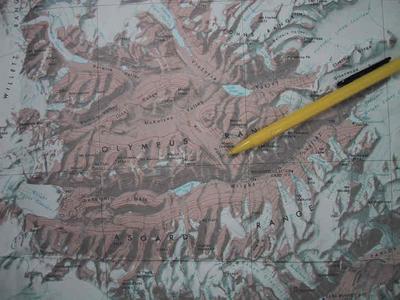 3. The Bull Pass region of the McMurdo Dry Valleys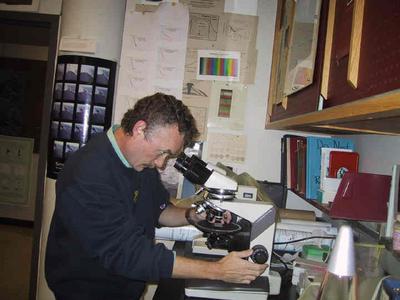 4. A thin section of rock on a slide provides a sample that can be studied under the microscope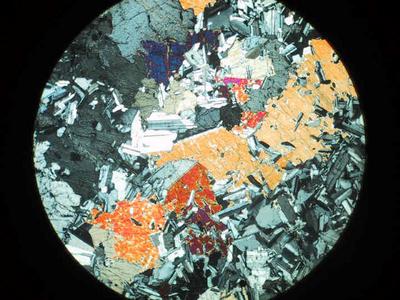 5. The microscopic world inside rocks is a beautiful, fascinating place inhabited by minerals and crystals
---
Contact the TEA in the field at .
If you cannot connect through your browser, copy the TEA's e-mail address in the "To:" line of your favorite e-mail package.