24 December, 2002
Christmas Eve in McMurdo
First of all I would like to say thank you to all those who have emailed Christmas wishes to me and who are reading the journal.
The biggest event today is the Christmas dinner. Because there are so many people here and this is such a big event you need to sign up in advance for dinner during one of three shifts. We chose the 4:30 pm dinner. The food at McMurdo is terrific and the staff is wonderful and friendly. Today though they have really showcased their talents. Much of the food we're having was brought over on the C-130 we came to Antarctica on. I remember seeing boxes of salmon, tomatoes, mushrooms, fresh veggies, and others that the folks here have prepared. In the evening there is a big party in our dorm - the entire floor is hopping with music and fun.
Happy holidays to all of you and best wishes for a wonderful year!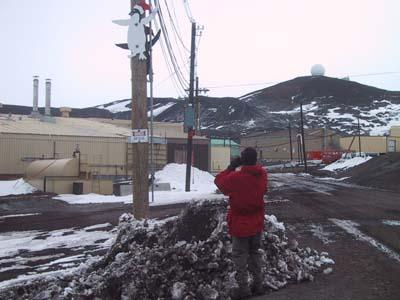 1. Decorations adorn the streets of McMurdo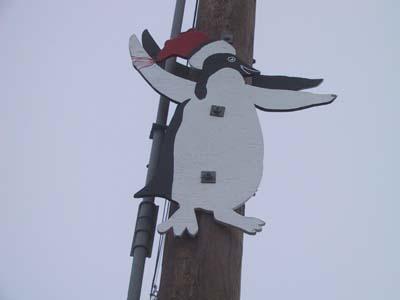 2. Festive penguins point towards the Galley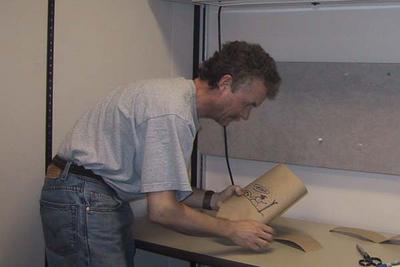 3. Wrapping gifts for the team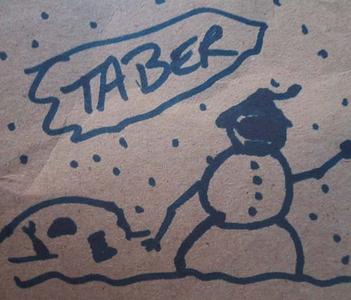 4. Taber's wrapping includes a happy snowman and the ice igloo from snow school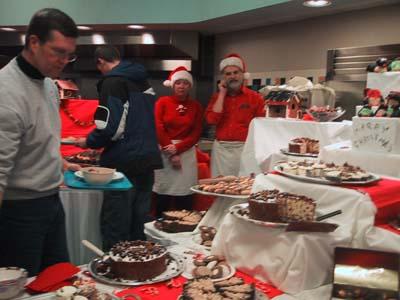 5. Santa's helpers in the galley amidst a mountain of goodies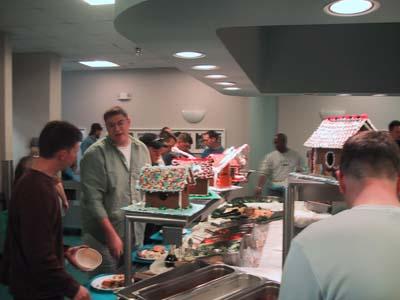 6. A wonderful feast prepared by the galley staff. Note the gingerbread houses on top of the glass.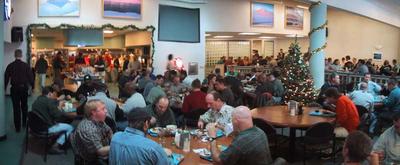 7. The galley staff prepared meals for three shifts

8. Christmas dinner in Antarctica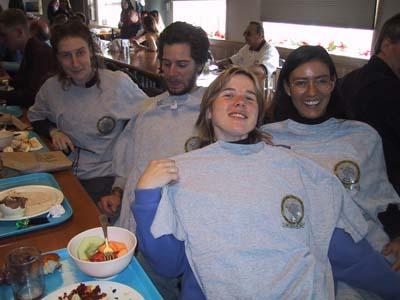 9. Amanda, Taber, Sarah, and Karina show off their team T-shirts with logos designed by Yarmouth High School students
---
Contact the TEA in the field at .
If you cannot connect through your browser, copy the TEA's e-mail address in the "To:" line of your favorite e-mail package.