15 November, 2001
Nov 15th- My Worst Journey in the World
(I am writing this on the 16th because I was too tired last night.)
Yesterday I went to the polar plateau. It was such a hard day. The temperature was -20 F and with the wind chill it was -60 F!! It was the most awful yet beautiful place in the world. I have always dreamed of being able to go to the plateau to experience the harsh Antarctic. My dream sure was fulfilled. It was a cold, cold day.
We took a Twin Otter Engine plane. Our pilot and co-pilot were great! The plane ride was amazing. Twin Otters take off so quickly. They are little planes that have skis on them. They look like a bird taking off. Doug, Jesse and I were the passengers on the one and a half our flight. We flew over the Transantarctic Mountains west to the plateau. Our landing was bumpy because we landed on sastrugi. Sastrugi look like frozen waves of ice. They are formed from the strong blowing winds. The plane landed on these and shook us up pretty well.
When I stepped off of the plane I thought I was dreaming. I was in the most incredible place in the world. All I could see was white for miles and miles in all directions-nothing else. The wind was strong and constant. I instantly thought of the explorers from long ago who crossed the plateau on foot pulling heavy sledges. It is hard to believe that those men took on such expeditions.
It was so cold on the plateau. I dressed in so many layers too. Here's what I wore: 2 pairs of expedition weight long johns, fleece pants, a wind proof bib, light weight thermal top, 2 expedition weight thermal tops, fleece jacket, expedition parka, wool socks, toe warmers, bunny boots, glove liners, wool gloves with mitten covers, bear paws, hand warmers, neck gaiter, balaclava, and hat. With all of that on I was freezing.
We had to take off our outer gloves in order to work on the various parts of the seismic station. Within the first five minutes of this my hands were in so much pain from the cold. After this I spent the next five hours not able to help out Doug and Jesse at all. I had to keep my hands clenched around the hand warmers. I couldn't do anything with them. I was absolutely useless to the team. I felt so bad. Doug and Jesse were wonderful to me. They were understanding and very concerned for my well-being. I am eternally grateful to them!
So, for five hours I froze. It was terrible. My fingers are very stiff as I write this. Spending time on the plateau showed me that I can never go up there again. Fortunately we have fourteen members on our team, so there will be enough people to do the plateau trips. I will still get to go elsewhere in helicopters. I just won't have to go to the plateau again. Juliette is in the same boat as me.
After five hours when I saw the plane returning I was jumping up and down on the ice. I was so happy to see them coming! I got on the plane and had some hot cider while Doug and Jesse finished up a few things. Just before we took off I was able to move my fingers enough to get out my camera. It was frozen. I couldn't even take pictures of the place I had dreamed of experiencing. I guess it is fitting that this hostile place wouldn't allow me the opportunity to take pictures of it. I have a deepened respect for the plateau.
We landed safely at about 10:30pm. What a day! When I got back to my room, Juliette, Maggie and John were waiting for me. They had been worried about us. Juliette wrote me the most thoughtful note in case I arrived when she was asleep. I will keep that note always. I have made wonderful friends down here. I want to say a special hello to Juliette's family, especially her Papa. Bon jour Papa! Merci!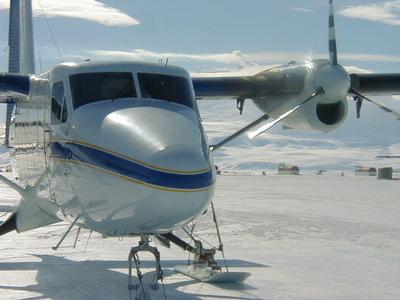 Our Twin Otter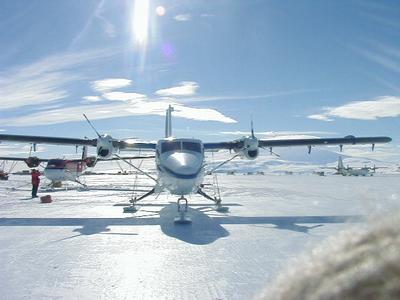 Head on shot of the plane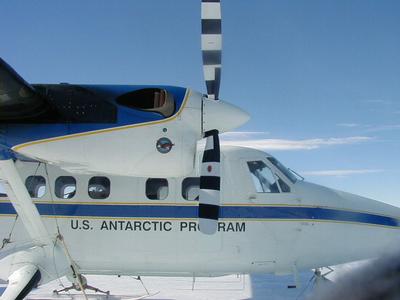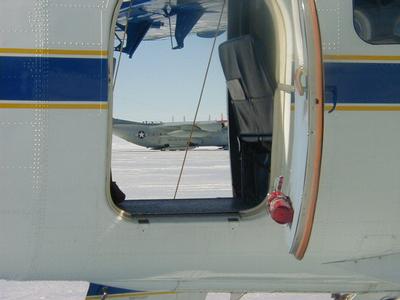 Look through the door of the plane!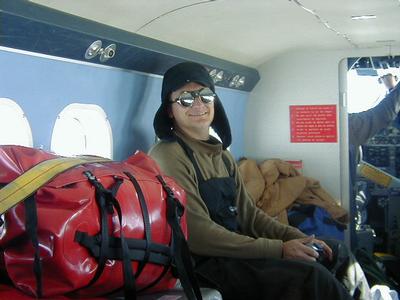 Doug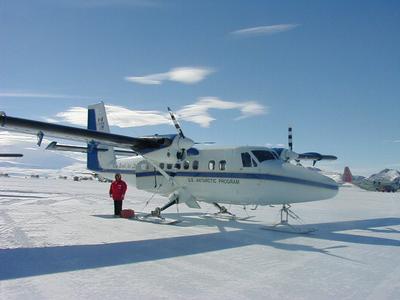 Ready to go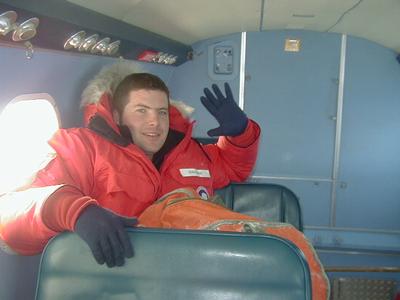 Jesse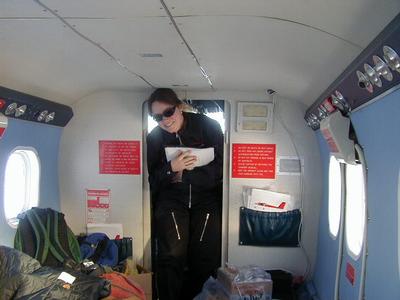 Our co-pilot, Erin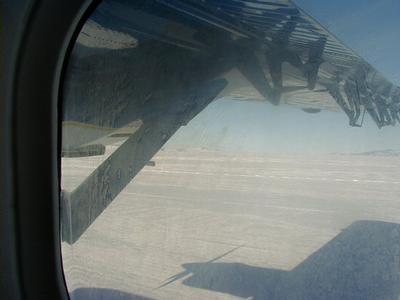 A view from inside the plane during takeoff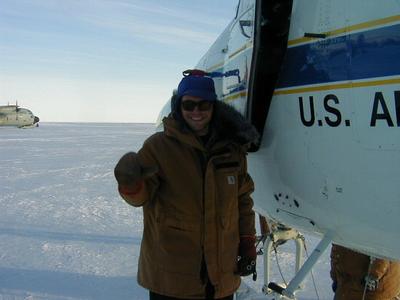 Our pilot, Scott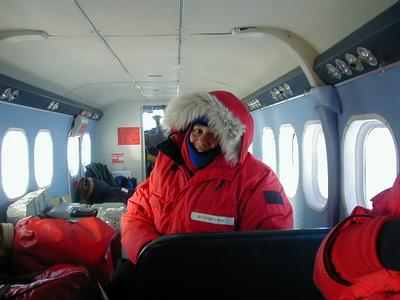 Here I am on the plane after the many hours of cold!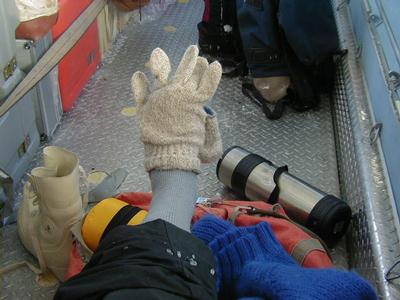 My foot was so cold that I had to take off my boot and put my foot into a glove with hand warmers in it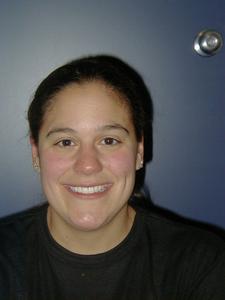 Safe and sound back in my dorm with my friends waiting for me! What a day!
---
Contact the TEA in the field at .
If you cannot connect through your browser, copy the TEA's e-mail address in the "To:" line of your favorite e-mail package.