22 November, 2001
Nov 22nd- Happy Thanksgiving!
Happy Thanksgiving to Everyone! Hopefully you are enjoying this day of thanks with your families. It is just a regular workday here. Saturday will be the day that everyone at McMurdo celebrates with a turkey dinner.
Today I feel very far away. I miss my husband Scott so very much! I am also missing my family. I can imagine my two beautiful nephews having fun while their proud parents and grandparents look on. I see my dear aunt laughing with her son and grandson. On the other side of the country, I envision my wonderful new family feeding Jake, my dog, lots of turkey! (He tends to be a greedy dog!)
My teammates also miss their loved ones. They want their families to know that they are thinking of them and love them! They wish they could be with them to enjoy the day.
I cannot help but stop to think of all the American people who are finding it very hard to celebrate this holiday because of the tragedies they faced over the past few months. My thoughts are with them. This time of war is not a happy one. I do believe that despite the acts of terrorism that have affected us, we still are the luckiest people to be living in such a strong nation. Happy Thanksgiving!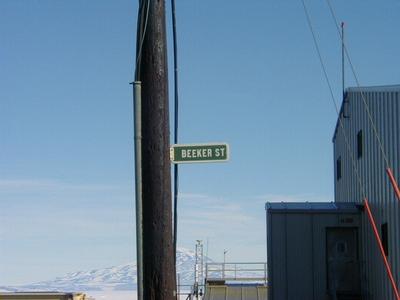 At McMurdo the scientists are known as "beekers". This is Beeker Street where the science lab is located.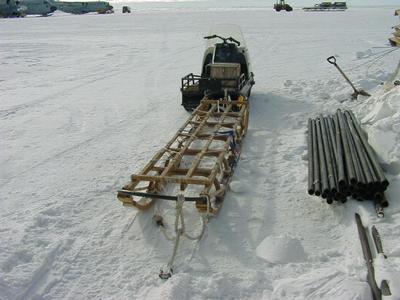 We had to put the poles on the right onto the big sled attached to the snowmobile, so that we could transport them to our Jamesway.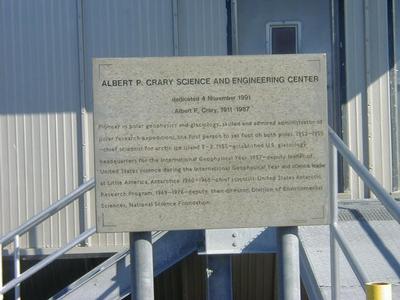 The plaque in front of the lab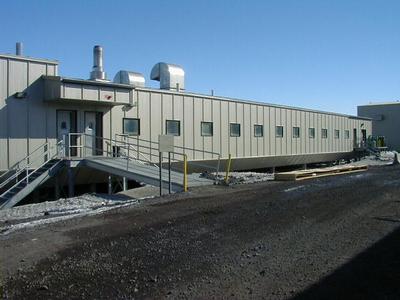 This is the Crary Science Lab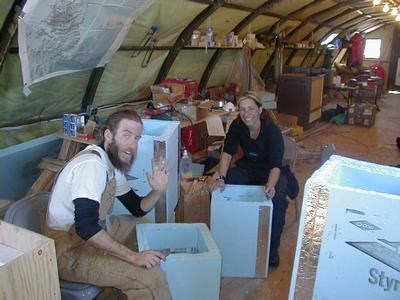 We had two Mcmurdo general assistants help us in the Jamesway. Shane and Tiffany were great!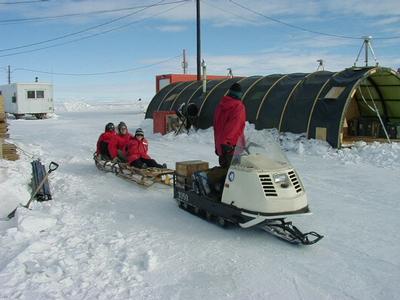 Maggie, Rigobert and I got a ride on the sled!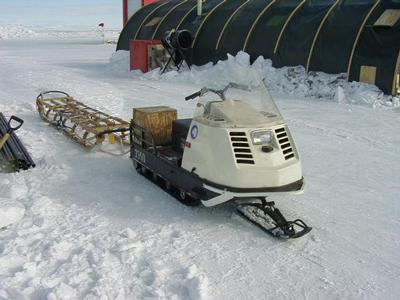 One mode of transportation in Antarctica- a snowmobile (also known as a Skidoo)

Fun!!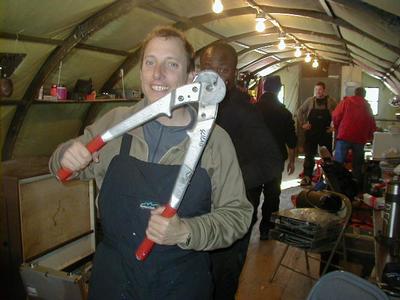 A pterodactyl perhaps?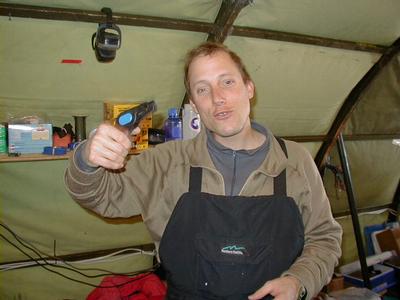 A hungry wolf!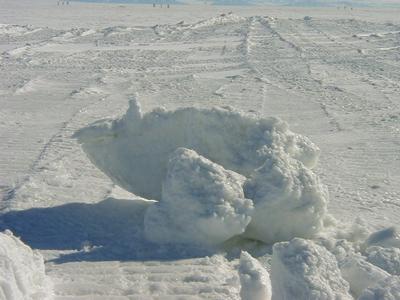 This looks like a rhino to me. What do you think?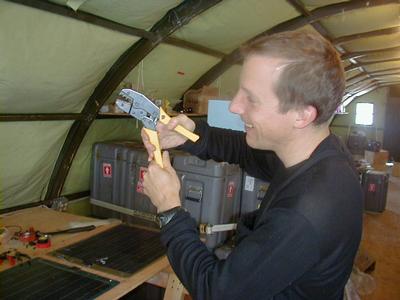 We get a little silly at work sometimes. We think our tools look like animals! This one is a Tyrannosaurus Rex.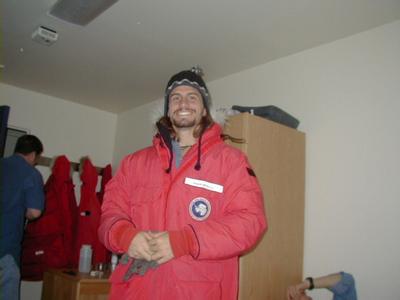 The next day Jason left for the South Pole. Check out his journals to learn more about his adventure!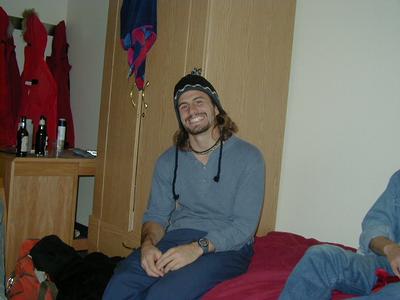 Fellow TEA, Jason Petula, arrived this week!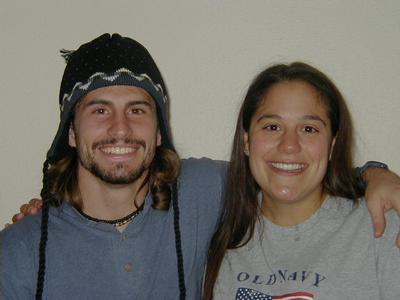 I introduced Jason to my friends. We had fun chatting!
---
Contact the TEA in the field at .
If you cannot connect through your browser, copy the TEA's e-mail address in the "To:" line of your favorite e-mail package.