29 December, 2002
New Years Day in McMurdo
"Chilly" in McMurdo may sound like a weather forecast but "Chili" in McMurdo is how New Years is celebrated! Because January 1st is on a Wednesday, a workday, and Christmas was also on a workday it was decided to allow two days off for Christmas but to move the celebration for New Years ahead to Sunday. A lot of work is done here, including helicopter support to the field camps and in a two week period that could add up to too many days that the station would be shut down.
The celebrations for "Icestock" consist of six hours of music by the very talented folks here in the form of aver half a dozen bands that performed outdoors. This was accompanied by a chili cookoff which, like all the other food here, was excellent.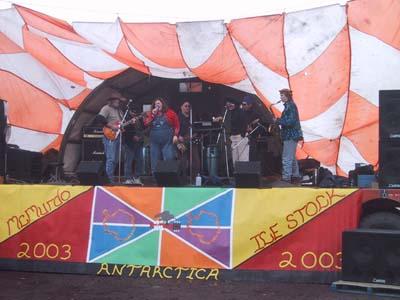 1. One of the many talented bands that performed at "Ice Stock" 2003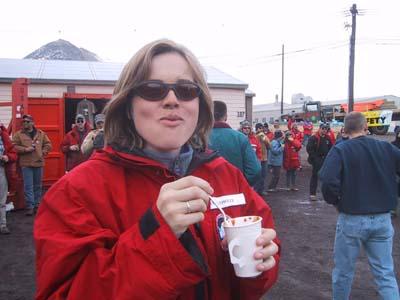 2. Sarah samples some of the chili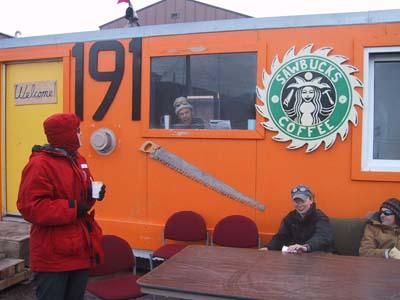 3. Sarah enjoys some coffee from the Ice Stock version of "Starbucks"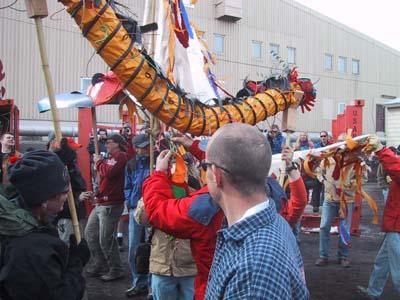 4. A home-made dragon makes its way through the crowd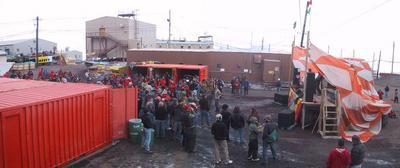 5. A panorama of Ice Stock 2003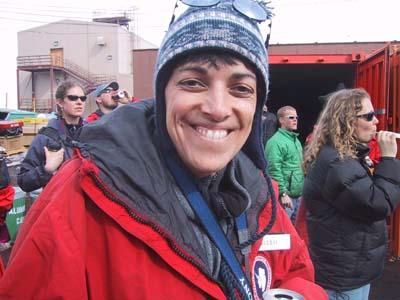 6. Fellow TEA Mary Ann DeMello from Boston just arrived two days ago. Sorry Mary Ann, no "chowdah" here - just chili
---
Contact the TEA in the field at .
If you cannot connect through your browser, copy the TEA's e-mail address in the "To:" line of your favorite e-mail package.