30 December, 2002
Discovery Hut and Cross
Just outside McMurdo Station is the Discovery Hut. It was built in 1902 by the crew of Robert Scott's expedition which used the ship Discovery. It was a prefabricated style brought from Australia. There are markings on the outside that indicate where boards and panels would line up in order to facilitate construction. Since the Discovery was iced in and available for shelter the hut was not actually used for living in. Instead it was used for drying furs, skinning birds, and even for plays. An area was set aside for gravity experiments using a pendulum. It was used again by Scott in 1911 during his Terra Nova expedition and by Ernest Shackleton in his Nimrod expedition. Inside the hut it smells of burnt seal blubber and is dark with soot covering the walls and ceilings. Many of the artifacts inside consist of crates of provisions such as biscuits and dog food.
Nearby is Vince's Cross, a memorial to British sailor George Vince who died after falling over an ice cliff in 1902. Another memorial called "Our Lady of the Snows Shrine" was built in 1956 the same year a US Navy Petty Officer, Richard Williams, lost his life when the 30 ton tractor he was driving broke through the sea ice and sank in over 350 fathoms of water. Williams' body was never recovered. A nearby airfield, Williams Field, is named in his honor.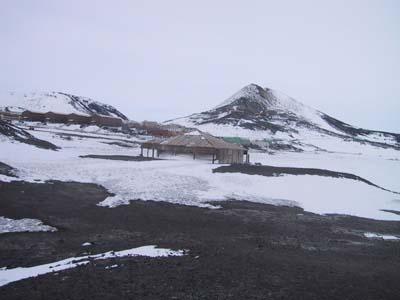 1. Robert Falcon Scott's Discovery Hut with McMurdo Station in the background

2. Prefabrication markings on the outside of the Hut aided the construction - the marks just needed to be matched up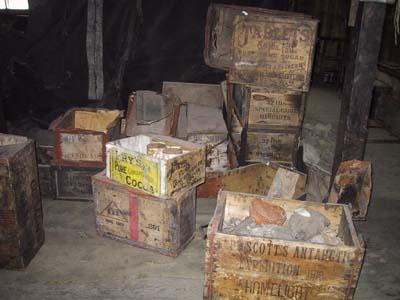 3. Boxes from Scott's Antarctic Expedition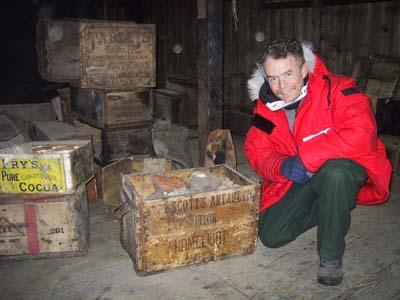 4. The boxes and many of their contents are still in very good condition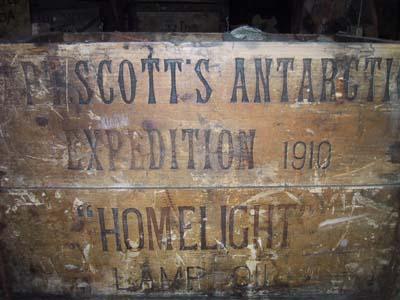 5. A box that was used to carry lamp oil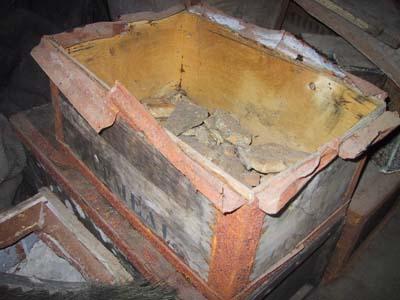 6. The dry air and cold temperatures help preserve these biscuits which are around 90 years old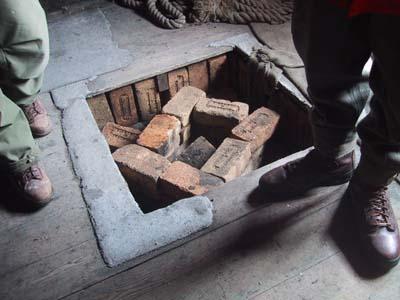 7. A pit set up for gravity experiments with pendulums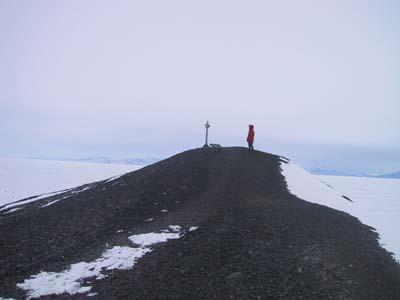 8. Taber and Vince's Cross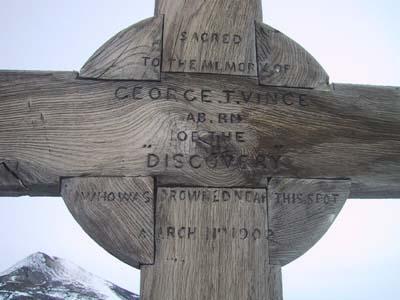 9. The inscription on Vince's Cross near Scott's Hut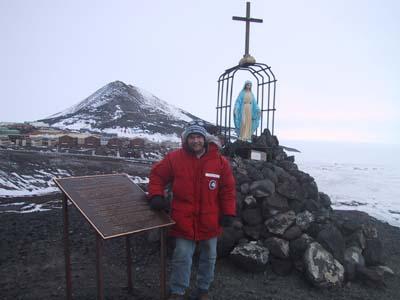 10. "Our Lady of Snows Shrine" dedicated to US Navy Petty Officer Richard Williams
---
Contact the TEA in the field at .
If you cannot connect through your browser, copy the TEA's e-mail address in the "To:" line of your favorite e-mail package.