Hi! I'm Amy Stoyles. I teach 7th and 8th grade science at Harllee Middle School in Bradenton, Florida. Nestled between Tampa and Sarasota on Florida' s Gulf Coast, Bradenton is a wonderful city. While you may not be familiar with our town, most people are familiar with one of our famous products- orange juice! Bradenton is the home of Tropicana. The next time you reach for your carton of OJ, look on the back and you'll see us listed. While home to a lot of agriculture, our beaches and small fishing villages are just as charming. The village of Cortez has even been featured in several Hollywood movies.

Although I was born in upstate New York, I've lived in Bradenton since I was two. After graduating from the University of South Florida in 1997, I returned to my hometown and began teaching. In January 2002, I transferred to Harllee Middle School. I love my school and am excited about the changes that are occurring as we make the transition into an engineering and technology magnet school.

Like many of my fellow TEA colleagues, I have parcticipated in a number of awesome professional development experiences; including a month in Arizona at the National Optical Astronomy Observatory & Kitt Peak, two weeks at NASA's Marshall Space Flight Center and two weeks at the National Weather Service training center in Kansas City. Each of these experiences have resulted in a renewed enthusiasm for teaching and allowed me to share my experiences with not only my students, but also teachers in my county and other members of my community. In addition, I recently earned my Masters from the University of South Florida and I hope to soon begin working on my National Board. In my "spare" time I enjoy relaxing on our beautiful beaches, jazzercising, reading, e-mailing friends, creating scrapbooks, cheering for my local sports teams (Buccaneers and Devil Rays), and spending time with friends & family.

So why does this Florida girl want to go to Antarctica? First, I'm truly in awe of this amazing place that is so different from anything I've ever experienced. It's pristine and beautiful, but at the same time equally ferocious and must be taken seriously. To me, it's a testament to the human spirit. Through science, perseverance, and global cooperation, we've inhabited the uninhabitable and have been given the opportunity to learn from a world that has so much to teach us. As a TEA parcticipant I will be challenged physically, emotionally, and professionally. But I am looking forward to the challenge and can't wait to begin sharing this experience with my students, colleagues, and community. I will forever be indebted to have been chosen to parcticipate in this amazing experience.



Yeast in the Antarctic Dry Valleys: Biological role, distribution and evolution
Dr. Laurie Connell
University of Maine
Soil microorganisms mediate most terrestrial ecosystem processes. These processes include: decomposition, detoxification of heavy metals, soil respiration, uptake and fixation of nutrients, and serving as global carbon sinks. The complexity of temperate ecosystems makes studying the factors that control soil microorganisms and the relationship between biotic and abiotic parameters difficult. The relatively simple community structure found in Antarctica allows scientists to better study the interactions between soil organisms. The McMurdo Dry Valleys of Antarctica offer a unique ecosystem and an ideal site to study.
Located between 76 to 78 degrees South and 160 to 164 degrees East, the Dry Valleys make up much of the less than 2% of the continent that is ice free. They are considered a polar desert as they average only 6 cm of precipitation a year and have an average annual temperature of -20 degrees Celsius. The low precipitation, low surface albedo, and the descending katabatic winds result in extremely arid conditions. The valleys are bordered by high mountains with icefalls flowing between them from the polar ice cap. There is a series of lakes on the valley floor and rocky soils from the shoreline up to the solid mountain rock. Ecological communities of organisms live in the lakes and in the soils.While single cellular and filamentous fungi have been found in a variety of Antarctic soil types, only yeast seem to be endemic to this desert soil.
Our project will look at the community of life living in Dry Valley soils in order to determine the role yeast play in the ecosystem. Leading the team is Dr. Laurie Connell of the University of Maine. Joining her are Dr. Russell Rodriguez and Dr. Regina Redman of the University of Washington, Scott Craig of the U.S. Fish and Wildlife Service, and Barb Schulz, a former TEA parcticipant. The goals of the project include determining the abundance and distribution of yeast in the McMurdo Dry Valley ecosystem, investigating any correlation between yeast abundance and soil chemistry, characterizing the sterols synthesized by indigenous species, and comparing the DNA of Antarctic yeast populations with similar species found world wide. We will also be studying the ability of yeast populations to utilize and store phosphorous and survive freeze-thaw cycles. In addition, we will be isolating DNA from soil to identify community cohorts and comparing the growth of yeast in soils from sites where they are present and absent. The project involves sampling along grids at high, medium and low elevations across the Dry Valleys and bringing back the soil samples in order to culture the organisms. By studying the role of yeast in the polar deserts, it is hoped that we can better understand their role in other extreme environments and provide the foundation for incorporating yeast into biochemical models of more temperate environments.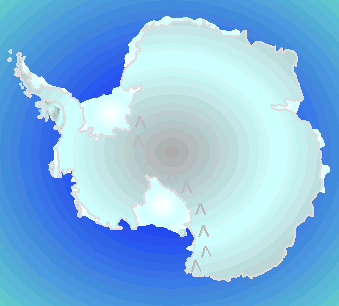 Be sure to check out the images in the journal entries!

20 December, 2003:

Adjusting To Life Off The Ice


19 December, 2003:

Reflections at 60 Degrees South


18 December, 2003:

McMurdo Station


17 December, 2003:

One Small Step in Antarctica Equals One Giant Leap For This Florida Girl


16 December, 2003:

Sampling at Minna Bluffs and Black Island


15 December, 2003:

Minna Bluffs/Mt. Discovery


14 December, 2003:

Road to Minna Bluffs


13 December, 2003:

Shake Down Trip to Cape Royds


12 December, 2003:

Last Minute Preparations


11 December, 2003:

Crary Lab


10 December, 2003:

Snow Craft II Class


9 December, 2003:

Walk Up Ob Hill And Emperor Sighting


8 December, 2003:

A Tour of NASA's McMurdo Ground Station


7 December, 2003:

Something Is Growing In My Refrigerator!


6 December, 2003:

Filtering Water Samples


5 December, 2003:

Preparing For Our Traverse


4 December, 2003:

Skiing the Cape Armitage Loop and American Night at Scott Base


3 December, 2003:

Hurry Up and Wait!


2 December, 2003:

Condition 1


1 December, 2003:

Condition 2




30 November, 2003:

Sunday in McMurdo: Snow Day and Discovery Hut


29 November, 2003:

Happy Thanksgiving


28 November, 2003:

Plating Our Samples


27 November, 2003:

Setting Up Our Lab and Preparing to Process


26 November, 2003:

Trip to Cape Evans


25 November, 2003:

A Day in the Life of a Valley Girl


24 November, 2003:

Collecting Our Samples


23 November, 2003:

Traveling to the Dry Valleys


22 November, 2003:

Trip to Cape Royds


21 November, 2003:

Sea Ice School


20 November, 2003:

Preparing for the Field


19 November, 2003:

Happy Camper School- Day 2


18 November, 2003:

Happy Camper School


17 November, 2003:

Hello From Antarctica


16 November, 2003:

A Trip to the CDC


15 November, 2003:

Toto, We're Not In Florida Any More!


14 November, 2003:

The Day That Never Happened


13 November, 2003:

And So The Journey Begins...




25 October, 2003:

Community Supports Local Teacher




26 July, 2003:

FANCY FEET


25 July, 2003:

REMEMBERING WHAT IT IS LIKE TO BE A STUDENT




7 March, 2003:

Antarctica BTE (Being There Experience)


6 March, 2003:
5 March, 2003:

ANTARCTIC ENGINEERING




23 January, 2003:

Dressed for Success


21 January, 2003:

ECW Gear




9 August, 2002:

TEA Photo Shoot


8 August, 2002:

Learn to Return


6 August, 2002:

TEA Teachers Go Back to School