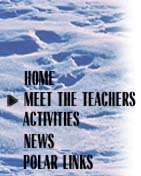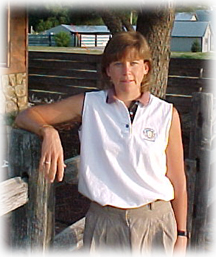 Nebraska

Is home, where "seeing red" takes on even more meaning as a Cornhusker fan. My name is Kim Hanisch and I live on a cattle ranch outside Lewellen (pop. 240), found along the North Platte River (and Oregon Trail) within the Sandhills of Nebraska.

I am currently teaching biology, ecology, and anatomy and physiology at Ogallala High School in Ogallala, Nebraska. So far, during my 13 year teaching career, I have taught a variety of life science courses in three different western Nebraska schools. Each school was quite different in size, with the largest of 1400 students, the smallest of 32 students, and the current school of 400 students. In addition to teaching, I have coached a variety of sports, as both head and assistant - my favorite positions being head girls1 and boys1 basketball. I also sponsor the science club, helping students prepare for Envirothon and Science Olympiad competitions, and attempting to provide them with other extracurricular, science-related activities like fossil hunting and hiking.

The two most important experiences that have helped me become a better, and more motivated teacher were my return to graduate school to earn my Master1s in Biology, and this past year1s opportunities provided through a Christa McAuliffe Fellowship. The experience provided by my master1s education exposed me for the first time to real scientific research. As I was working through my thesis, I realized that I was learning more than I had ever learned before. I was no longer studying and memorizing facts for a test, but rather, was trying to understand and apply broad concepts to specific observations I was making. Although I originally went back to school looking for opportunities outside of teaching, through my Master1s experiences, I discovered that teaching and learning could be much more than I had originally thought. From this experience alone, all I wanted to do was get back into a classroom and provide for students the type of learning I was experiencing. As I attempted to bring more science into the classroom, I realized I needed to learn a lot more about the process - both the scientific process and the teaching of it ­ to provide a better experience for students. To do so, I applied for, and received, a Christa McAuliffe Fellowship which allowed me to update the technology equipment within my classroom, I was able to spend time out of the classroom attending workshops, observing other teachers, and taking classes focused on inquiry teaching and parcticipating in courses focused on environmental studies. It has been another great learning experience, to say the least! Visit Kim's class at: http://toolbox.esu16.k12.ne.us/oscience.

My recent experiences have motivated me to reach even further as a student and as a teacher. I believe the TEA program will provide such an opportunity. I am very excited to be a part of a scientific research team dealing with important global issues. This will be such a great opportunity for me to become even more comfortable with the research process, for my students to become personally involved in a scientific endeavor, and for all of us to experience the importance of a cooperative, scientific and educational community. I believe that my experiences will demonstrate to my students what science really is ­ its frustrations, patience, excitement and questioning, as well as its dependence on other fields such as technology, mathematics, and language to achieve its goals.

I have always loved a challenge, whether it be physical or mental, and I believe this Arctic experience will be one of the most rewarding challenges so far. I hope to be able to bring the rewards home to my students, peers and community, to possibly motivate all to reach for their highest goals - even those found only on the top of the world!



Breeding Biology of King Eiders (Somateria spectabilis)and Other Birds in the Vicinity of Teshekpuk Lake
Robert Suydam
North Slope Borough, Dept. of Wildlife Management
Barrow, AK
Following an introductory March visit to the Arctic, in June, 2002, I will begin a summer of research and enjoyment on the tundra of the North Slope of Alaska. Imagine being on a snowmobile, moving across the white frozen tundra, experiencing the equinox in the far north, and maybe seeing grizzlies, wolverines, arctic foxes, Golden Eagles, and possibly even the majestic Polar Bear!  In March, I will be attempting to sleep in 'foreign' lands, with new sounds, overwhelming silence, chilling arctic air and hopes of glimpsing the Northern Lights. Returning two months later to begin the field study, I'll hope to find the tundra coming into full color, with hidden wonders of tiny wildflowers, migratory birds, foraging caribou, hunting wolves, and yes . . . BUGS! Everything I've read, heard and dreamed may become reality as I work with other biologists to learn more about our natural world.
Study Objectives:
During the 2001 summer field season, a field study focusing on the breeding biology of King Eiders and other waterfowl began in the vicinity of Teshekpuk Lake on the North Slope of Alaska. Waterfowl are commonly found nesting, molting and staging across the North Slope of Alaska, including areas within the National Petroleum Reserve - Alaska (NPR-A). Based on a relatively few studies, it appears that the two major populations (the Pacific and the Atlantic) of King Eiders are declining. Oil and gas exploration and development have the potential to adversely affect these waterfowl. An adverse impact to waterfowl would also influence hunters who depend upon waterfowl for subsistence. A better understanding of the biology of King Eiders and other waterfowl would help reduce possible negative impacts by oil and gas development.
The study's first year objectives were to locate a site suitable for the study of King Eiders and begin documentation of the eiders' arrival and departure timing, habitat use during pre-nesting, nesting and brood-rearing, and nesting success and/or causes of failure. 
A study site was located in 2001 and the study will continue with the goal of gaining further insight into population size and breeding success of the King Eider. In addition, similar observations of the Tundra Swan and other waterfowl will be made.
King Eider Facts:
The King Eider is one of many birds using the Arctic North Slope tundra as a summer breeding ground. S. spectabilis owes its name to its ornate plumage of a brightly colored face and distinct black and white body. As one of the first arrivals to the remote breeding ground, the breeding pair quickly selects a nesting site. Most nests are built on low-lying areas near water. Anywhere from 1-16 eggs may be laid, and are then incubated for 22-24 days. The female duck is responsible for brooding of chicks, which may last up to 50 days. By the time the cold weather returns in August and September, the fledglings must be ready to migrate. (Suydam 2000)
Tundra Swan Facts:
Tundra Swans (Cygnus columbianus) are the largest and one of the most inspiring birds of the Arctic. They are all white, except for the black bill. They have a wing span of 72-88 inches, and weigh 10-22 pounds. These monogamous birds arrive as pairs in mid-May or later. They will usually build their nests of vegetation on the higher areas (such as tops of hummocks) of the tundra landscape. Usually 3-4 eggs are laid, are incubated by both the male and female birds for 31-33 days, and then hatch as 6 ounce cygnets ready to follow the parents. By late September, the family is ready to migrate south (possibly up to 4200 miles). During this migration, the young learn migration routes they'll use for their next 20+ years of life. Much information is still unknown regarding the Arctic nesting behavior and success of the Tundra Swan. (Wilderness Society 1998)
Research Methods:
As a member of the research team, I will arrive via helicopter into the Lake Teshekpuk field site found approximately 90 miles ESE of Barrow, AK. Our research team, consisting of 3-4 people, will camp for the duration of the summer, spending the majority of the days hiking around the tundra area to locate and monitor nests of the King Eider,Tundra Swan and other waterfowl.
Please join me, and the rest of the research team, as we explore life within the Arctic!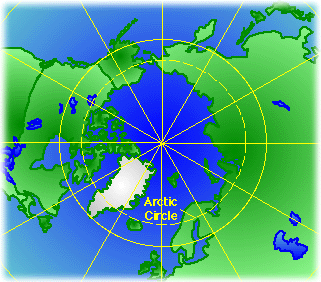 Be sure to check out the images in the journal entries!
July 2002
June 2002
March 2002
| | | | | | | |
| --- | --- | --- | --- | --- | --- | --- |
| Su | Mo | Tu | We | Th | Fr | Sa |
| -- | -- | -- | -- | -- | 1 | 2 |
| 3 | 4 | 5 | 6 | 7 | 8 | 9 |
| 10 | 11 | 12 | 13 | 14 | 15 | 16 |
| 17 | 18 | 19 | 20 | 21 | 22 | 23 |
| 24 | 25 | 26 | 27 | 28 | 29 | 30 |
| 31 | -- | -- | -- | -- | -- | -- |
August 2001
| | | | | | | |
| --- | --- | --- | --- | --- | --- | --- |
| Su | Mo | Tu | We | Th | Fr | Sa |
| -- | -- | -- | 1 | 2 | 3 | 4 |
| 5 | 6 | 7 | 8 | 9 | 10 | 11 |
| 12 | 13 | 14 | 15 | 16 | 17 | 18 |
| 19 | 20 | 21 | 22 | 23 | 24 | 25 |
| 26 | 27 | 28 | 29 | 30 | 31 | -- |