Hi. My name is Tim Vermaat. I teach middle school life and physical sciences, and a high school/college research course. I've enjoyed being a TEA associate for the last few years, and certainly look forward to my upcoming experience in Antarctica. The opportunity that TEA affords teachers for experiencing real research is perhaps unparalleled.

Dr. Phil Kyle from New Mexico Tech will lead a team to Mt. Erebus during the 2001/2002 season, and I'm thrilled to be joining them. The details are still being worked out, so see my journal entries for updates. (Journal entries before someone has gone might be a bit boring, so bear with me....)

I have enjoyed the support of my family, school administration, and friends, and look forward to this wonderful opportunity. I strongly encourage you to become a TEA associate!


Mt. Erebus Volcano Observatory and McMurdo Station
Dr. Phillip R. Kyle, New Mexico Institute of Mining and Technology

Mt. Erebus provides a rare opportunity for volcanic study for several reasons. It is the only active volcano in Antarctica. The chemical composition of its lava is rare. It is one of only a few volcanoes around the world that offer a continuous window into the ongoing processes that drive the "life" of a volcano.
Dr. Kyle's team will attempt to gather several different types of data that will continue to enhance our understanding of the mechanics of magma generation, convection, composition, and behavior.
1. Gas collection. Carbon dioxide and sulfur dioxide emissions will be analyzed with regard to their presence and impact on the Antarctic environment. In addition, these gases in combination with water vapor will be analyzed with respect to their indication of present or imminent volcanic activity.

Volatile radioactive nuclides will be collected from the gas emissions of the volcano in an attempt to map the time frame in which the observed and unobservable volcanic activity is occurring.

Finally, although not technically gases, aerosols (especially lead) will be collected in an attempt to see if the presence of lead on the East Antarctic Ice Sheet is of volcanic or anthropogenic origin.
2. Seismic studies. There are already permanent short-period seismometers in place on Mt. Erebus. They provide ongoing real-time seismic data. This research trip will attempt to install a permanent broad-band seismometer to the array. The installation of these devices will provide ongoing monitoring of short and long-term seismic events tied to eruptions and other volcanic activity.

3. Global Positioning Systems. GPS units will be installed to detect movement on the walls of the volcano.

4. Maintenance/repair. Some of the battery packs that power the seismometers and a video camera are in need of replacement or repair.

Check back to learn what research Tim will be doing in Antarctica!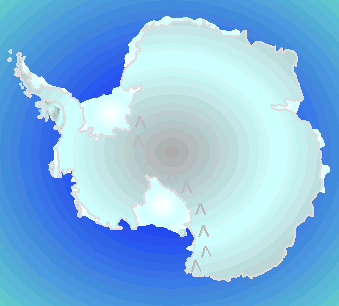 Be sure to check out the images in the journal entries!