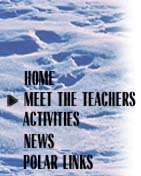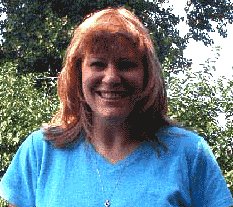 Greetings From the Prairie State! Hello, I'm Amie Foster and I'm a teacher at Simmons Middle School in Aurora, IL. Last school year I taught science, math, social studies, reading, and language arts to 8th grade students and computers to 6th graders. Next year, I will only teach math, science and computers. I have also been a 3rd grade teacher.

I attended Northern Illinois University and maintained a 4.0 G.P.A. to graduate top in my class of 2000. Since then, I have taken many classes in Spanish, computers, and balanced literacy. Literacy training will help me to integrate the TEA program across all subject areas.

I was fortunate enough to have, Betty Trummel, an Antarctic TEA, as my science teacher. I was so impressed with her TEA presentation and with the program itself that I immediately began using it in my classroom with phenomenal results. I value hands-on education in everything I teach, parcticularly science. I am a facilitator for Projects WILD and Learning Tree, which are hands-on, environmental education curriculums. I have enjoyed helping other teachers to get out of the 2 x 4 (2 covers of a book and 4 walls of a classroom). I try to make my own classroom an active learning museum; I always have interest centers with different objects, visual aids, books and activities to help students become active, interested and life-long learners.

I live in Aurora, Illinois with my family; Logan 17, Rachelle 16, Sheah, 7 and Ian 6. I enjoy being out of doors. Along with my boys, I have become interested in paleontology and an avid fossil collector. I like biking, roller blading, camping, and long walks. I love history and museums. I'm fanatic about roller coasters. I enjoy travel; I parcticularly like studying other cultures, their customs and linguistics. At present, I'm working hard to become fluent in Spanish. However, my favorite activity is time spent with my kids and my fiancé, Mike. I am looking forward to my role as a TEA. I hope I can inspire students and teachers to use "sciencing" as a verb, meaning active knowledge seeking, and to apply curiosity to drive extended learning.



Investigating Change in the Nearshore Kotzebue Sound Ecosystem: Simultaneous Application of Traditional and Scientific Ecological Knowledge
Lisa Clough, Ph.D.
Jeffrey Johnson, Ph.D.
David Griffith, Ph.D.
Co-Principal Investigators, East Carolina University, Greenville, NC.

Where are we going?

Kotzebue, Alaska. It has a population of 3000, 80% of whom are Iñupiaq. Kotzebue is 33 miles above the Arctic Circle, 175 miles from Siberia directly above the Bering Straight. The village is only accessible by plane or boat.
The Research: We are comparing the Traditional Ecological Knowledge (TEK) of the people of Kotzebue with the knowledge our team gathers by utilizing scientific instruments. We will be comparing the Scientific Ecological Knowledge (SEK) with the TEK in three areas:
Local food web
Impacts of sewage in the Kotzebue Sound
Climate change

Local food web:
Hypothesis 1:SEK and TEK will agree with regards to the organizational structure at higher, but not lower, trophic levels.
Procedure: TEK: To gather Traditional Ecological Knowledge we will interview Kotzebue's elders and hunters. The persons interviewed will also sort cards of local flora and fauna into piles based which animals consume what. SEK: To obtain scientific ecological information the team will be collecting epi-benthic life forms (fish, clams, star fish, etc.) We will analyze the gut contents and use isotopic analysis to determine the scope of the food web.

Impacts of sewage on the Kotzebue Sound:
Hypothesis 2:The impacts of sewage will be restricted to smaller scales when assessed by SEK than when assessed by TEK. Procedure: TEK: Interviews with elders in the Kotzebue community will give us their impressions of changes in the local habitat SEK: The team will dredge and analyze sediment from the Kotzebue Sound.

Climate change:
Hypothesis 3: Both TEK and SEK will indicate significant environmental change, parcticularly in the waters of the Kotzebue Sound. Procedure: TEK: Interviews with elders in the Kotzebue community who will give us their impressions of changes in the local climate SEK: The team will collect bi-valves (clams, mussels, oysters) and measure isotopic signatures in the growth rings. We will also analyze previous climate data. Objective When the team has collected and analyzed all of the data the final project will be a field guide. This field guide will be part TEK preservation, part local flora and fauna guide, and part lesson plans for students and teachers.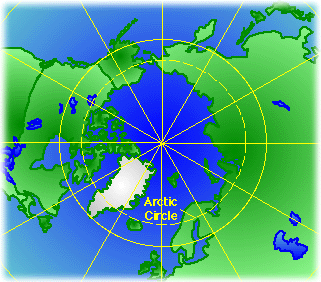 Be sure to check out the images in the journal entries!

18 July, 2003:

Lots of Fun Critters


17 July, 2003:

Better Weather


15 July, 2003:

Trip to up the Noatak River


14 July, 2003:

Broadcast Day


13 July, 2003:

I'm Sieving in the Rain…Just Sieving in the Rain!


12 July, 2003:

Hello David


11 July, 2003:

A New Member on the Team


10 July, 2003:

Rain, Rain, Go Away!


9 July, 2003:

Cemetery Hill


8 July, 2003:

Better Day on the Water


6 July, 2003:

Choppy day on the Chukchi Sea


5 July, 2003:

Clams for Kate


4 July, 2003:

Three Cheers for the RED, WHITE and BLUE!


3 July, 2003:

Back to Work


2 July, 2003:

Back in Kotzebue




29 April, 2003:

Teaching the Young


28 April, 2003:

Scientists of the Future


27 April, 2003:

Back at the Lab


26 April, 2003:

Samples, Activities, Back to Kotzebue



25 April, 2003:

POff to Ice Camp



24 April, 2003:

Inupiaq Perspective


23 April, 2003:

Combining TEK and SEK


22 April, 2003:

What is TEK?


21 April, 2003:

Learning How to Sample


20 April, 2003:

First Trip on the Ice


19 April, 2003:

First Glimpse of Kotzebue


4 April, 2003:

Inupiaq Speaker


3 April, 2003:

Reviewing and Planning for Research


2 April, 2003:

Arrive at East Carolina University




10 August, 2002:

Passing My Experience to Others


8 August, 2002:

Survival Training



6 August, 2002:

Hello from the Cold Region Research and Engineering Laboratory